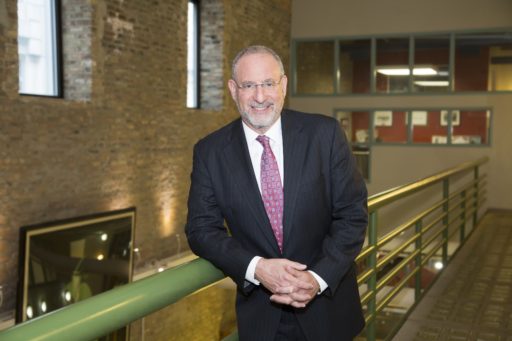 Jones Day announced in May that Andrew M. (Andy) Luger joined the Firm's Minneapolis Office as a partner in its Investigations & White Collar Defense Practice. One of NAFUSA's newest members, Andy joins NAFUSA members Karen Hewitt and Rick Deane at Jones Day. Mr. Luger comes to Jones Day after serving as the United States Attorney for the District of Minnesota from February 2014 through March 2017.
"I can't think of a better lawyer and person to be our first white-collar partner in Minnesota and to enhance our national and global capabilities," said Ted Chung, the leader of Jones Day's Investigations & White Collar Defense Practice. "With his rare combination of stellar legal and leadership skills, broadbased experience in major matters, and seasoned judgment, Andy will be a strong and steady hand for clients in a host of areas, including internal investigations, criminal and regulatory enforcement actions, and high-stakes civil litigation."
As U.S. Attorney, Mr. Luger supervised large scale, complex white collar cases including the prosecution of two lawyers for a wide ranging national copyright lawsuit scam, a federal tax court judge for tax crimes and multi-million dollar corporate embezzlement and trade secret cases. He also focused significant attention on matters relating to violent extremism and hate crimes, human trafficking, and gang-related activities. In what is to date one of the largest prosecutions of terrorism recruitment activities brought by the government, Mr. Luger charged 11 Minnesota men with plotting to join the Islamic State in Iraq and Syria, or "ISIS." The actions ran concurrently with a federal pilot project – managed by Mr. Luger's office – structured to curtail the recruitment of Somali-Americans by terrorist organizations. He also supervised the prosecution of Danny Heinrich in a case that brought to an end the mystery over the disappearance of Jacob Wetterling in October 1989.
"I am very excited to return to private practice and to be doing so with Jones Day," said Mr. Luger. "Not only is the Firm well-known for its seamless and collaborative approach in serving clients, it is also involved with some of the most intense white collar matters and investigations in the U.S. and around the world. Since its arrival to the Twin Cities less than one year ago, Jones Day has quickly become an important part of the business and legal community and I look forward to being part of its continued growth and involvement here."
Mr. Luger's private sector experience includes complex business litigation and white collar defense work, which involved trying civil and criminal cases in state and federal courts. At the special request of several Minnesota officials, he conducted public investigations into allegations of improprieties at the state's now-defunct Metro Gang Strike Force, and into security measures at the 2008 Republican National Convention in St. Paul. Mr. Luger has also served on the Board of Trustees of Temple Israel in Minneapolis and on the board of Amicus, a non-profit that works with prisoners returning to their community.
Mr. Luger's previous public sector experience includes serving as an Assistant U.S. Attorney in the District of Minnesota, where he prosecuted numerous criminal cases in federal court and argued appeals to the U.S. Eighth Circuit Court, and as an Assistant U.S. Attorney in the Eastern District of New York, where he prosecuted white collar and organized crime cases, including a $750 million international money laundering case against the National Mortgage Bank of Greece.