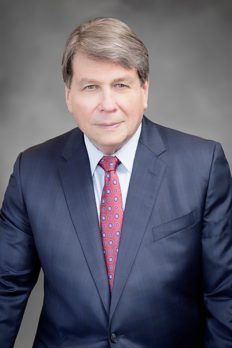 NAFUSA member Joe D. Whitley, the former general counsel of the U.S. Department of Homeland Security on Thursday, July 20, 2017, joined the defense team of accused leaker Reality Winner.
Whitley, a partner at Atlanta's Baker Donelson, filed a motion for permission to appear on Winner's behalf. Whitley has a long history of government service. President Ronald Reagan named Whitley as U.S. attorney for Middle District of Georgia in Macon, and President George H.W. Bush appointed him to serve as U.S. attorney for the Northern District of Georgia in Atlanta.
Whitley also served as acting associate attorney general at the U.S. Justice Department in Washington—the department's third highest ranking post—during the Reagan and Bush administrations. After the Sept. 11, 2001, terrorist attacks, President George W. Bush named Whitley as the first general counsel of the newly-formed U.S. Department of Homeland Security, where he was tasked with supervising more than 1,800 attorneys and combining into a single department the legal offices of 22 federal agencies.
Whitley also has spent time in private practice as a partner at Atlanta's Alston & Bird and Greenberg Traurig before joining Baker Donelson, where he chairs the firm's Government Enforcement & Investigations Group.