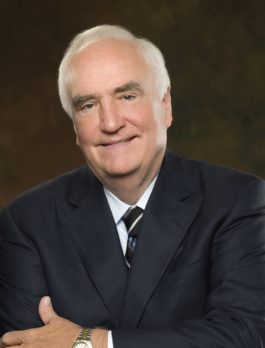 NAFUSA President Bart Daniel announced that NAFUSA life member and former director Hal Hardin has been unanimously elected by the board of directors to replace Doug Jones as the president elect of NAFUSA. The vacancy was created when Jones stepped down to run for the U.S. Senate in the State of Alabama. Hardin will immediately resume the duties of the president elect and will be sworn in as president at the October NAFUSA conference in Washington DC. Daniel also announced the the site of the 2018 NAFUSA conference would be moved to Nashville from the original site of Birmingham, Alabama.
Hal has been a judge, state prosecutor, educator, adventurer, farmer and was one of the early Peace Corps volunteers.
After graduation from MTSU, he studied law first at the University of Tennessee and then Vanderbilt University. Between graduation and his admission to the Bar, he took a job as the acting director of the St. Louis Job Corps Center. He then became an Assistant DA. His first court appearance was in Nashville's "murder trial of the century," State v. Powell.
Just five years out of law school, he became Governor Ray Blanton's first judicial appointment. Two years later, a Nashville Bar poll gave him the highest approval rating ever for a circuit judge. While on the bench, his fellow judges elected him presiding judge of all the trial courts. During that time he also had the opportunity to briefly sit as a substitute judge on the State Court of Appeals.
In 1977 President Jimmy Carter, with unanimous Senate approval, appointed him to serve as US Attorney for Middle Tennessee. During his tenure, Attorney General Griffin Bell publically called him "one of the best". As U.S. Attorney, Hal learned that Governor Blanton was preparing to grant pardons to persons suspected of buying their way out of prison. His efforts to oust the governor were the subject of the book Coup.
Returning to private practice after his U.S. Attorney stint, he opened an office as a sole practitioner. Today, Hal's varied practice includes representation of a broad range of clients, civil and criminal. He also donates his legal skills to numerous worthy causes. He is an emeritus faculty member at the Nashville School of Law, has been a commencement keynote speaker there, and recognized as Distinguished Faculty Alumnus. He also earlier served as an adjunct instructor at Aquinas College and the University of Tennessee Nashville. He was a Charter member and President of the Tennessee Board of Trial Advocates, President of the Tennessee Supreme Court Historical Society, and Vice President of the Nashville Bar Association. He was awarded the Nashville Bar's Norman Award for Criminal Law Excellence and The Rutherford Award for the highest standards of professionalism and collegiality, the Tennessee Bar's award of merit for service as its General Counsel. He is an emeritus Inns of Court member and emeritus board member of the National Association of Returned Peace Corps Volunteers. He holds law licenses in Texas, Washington DC, Tennessee and Kentucky.