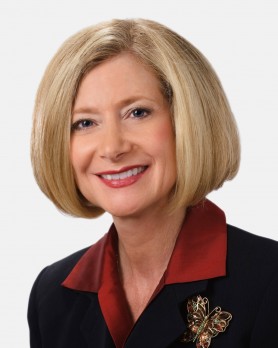 In November, 2016, the board of USA Gymnastics hired NAFUSA Past President Deborah Daniels to review the organization's policies and practices for handling sex abuse allegations. On June 27, 2017, the IndyStar reported that Daniels has issued her report and that "USA Gymnastics needs a top-to-bottom culture change to put the safety of athletes ahead of winning medals".
The IndyStar reported:
Daniels' report did not call for personnel changes, but focused on policies.

'In order to protect the young athletes in its charge, USA Gymnastics needs to undergo a complete cultural change, permeating the entire organization and communicated to the field in all its actions,'Daniels wrote in her 146-page report. 'Further, USA Gymnastics needs to take action to ensure that this change in culture also is fully embraced by the clubs that host member coaches, instructors and athletes.'

Among the findings and recommendations:

USA Gymnastics did not immediately report all allegations of abuse to law enforcement, as reported by IndyStar, and must begin to do so.
USA Gymnastics had no protocol for addressing sex abuse complaints, often requiring a written grievance signed by a victim or parent. The organization should develop a specific policy for handling abuse allegations.
USA Gymnastics did not track coaches and other adults dismissed from member clubs for violating policies intended to prevent abuse, and must develop a method to keep track of offending coaches.
USA Gymnastics exerted little authority over its member clubs, insisting they were independent businesses, but should begin holding the clubs accountable.

'What we recommended is that you treat membership like the privilege it is,' Daniels said.

Change 'can't happen overnight,' Daniels said. 'It will take time. It will take thoughtful and strategic planning and execution to implement.'
Click here to read the IndyStar article "Can USA Gymnastics reform itself under current leadership?