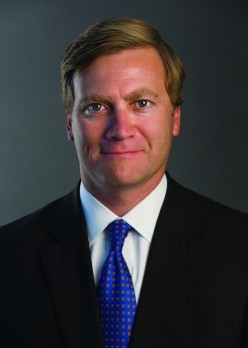 On March 3, 2017, FBI Director James B. Comey named NAFUSA member Gregory A. Brower as the assistant director for the Office of Congressional Affairs. Brower entered on duty with the FBI in 2016, and previously served as deputy general counsel in the Office of the General Counsel.
Prior to joining the FBI, Brower served in the Department of Justice as the U.S. Attorney for the District of Nevada (2007-2009) and as the legislative counsel in the Executive Office for U.S. Attorneys.
Brower has also served as an Adjunct Professor of Law, teaching national security law and trial advocacy at the William S. Boyd School of Law at the University of Nevada, Las Vegas.
Brower is a graduate of the University of California, Berkeley and The George Washington University Law School. Before attending law school, Brower served in the U.S. Navy as a Surface Warfare Officer.
Brower will assume this new role in early March.