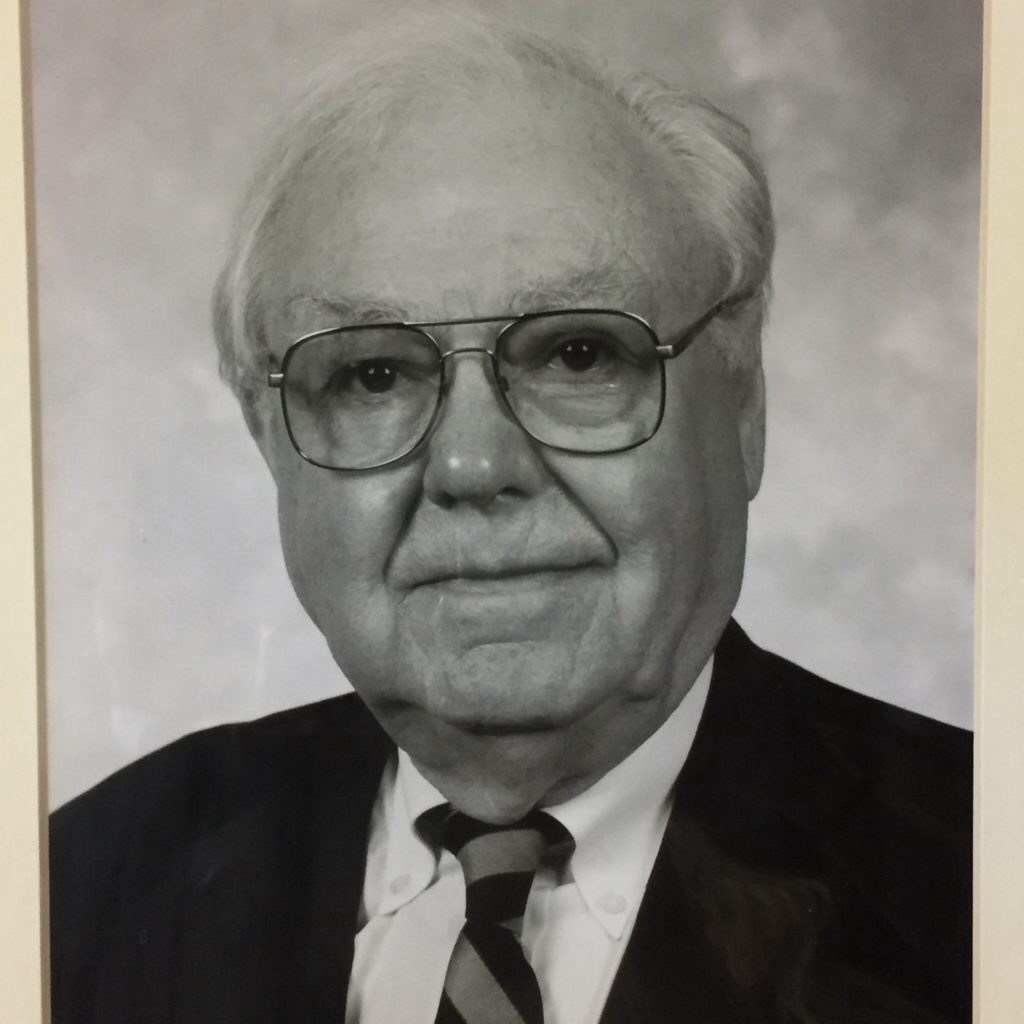 James P. Connelly, who served as the United States Attorney for the Eastern District of Washington from 1993-2000, passed away on February 14, 2017. He was born in Spokane, Washington. Jim's family emigrated from Tuam, Ireland in 1860. His father became both a U.S. Attorney and State Supreme Court Judge. Jim attended college at Notre Dame, and Gonzaga University and graduated from Gonzaga Law School. After working as a prosecutor for Spokane County he joined the firm of Cashatt, Williams, Connelly and Rekofke. He later joined his lifelong friends Robert McNicols, Leo Driscoll and Mike Cronin to form the law firm of Winston Cashatt. Throughout his career he was known as a fierce and brilliant trial lawyer, a passion he shared with many attorneys throughout his career. He retired from private practice and taught for a short time at Gonzaga Law School before following in his father's footsteps and was appointed U.S. Attorney for the Eastern District of Washington.
Jim was known for his colorful language, his love of books, his enjoyment of a good gathering with friends and a stiff glass of good scotch. Most important to Jim were his eight children. Jim and his wife Marianne, enjoyed many wonderful years with his large family, taking trips to the Oregon coast, skiing at Schweitzer, sailing on Lake Pend Orielle, and spending winters at the beach in Coronado, California. Jim is survived by his wife Marianne; his eight children and their spouses, Patrick (Laurie), Michael (Sue), Anne (Gordon Connelly-Chew), Lisa (Kubi Ibrahim), Mary (Jim Doherty), Matt (Kristi), Cara (Ahmad Mohammadian) and Kathleen (Tom Arnold); 21 grandchildren, four great-grandchildren and his cousin Kathy Connelly.
A Funeral Mass will be celebrated on Saturday, February 18 at St. Aloysius Church at 10:00am, followed immediately by a reception at Cataldo Hall. As is our custom, NAFUSA arranged for an American flag to be flown over Main Justice on February 15 in Jim's honor, and it will be presented to his family as a token of the regard with which he was held by his colleagues. In lieu of flowers, donations in Jim's name can be made to Volunteers of America, Crosswalk Shelter.