---
Demian Ahn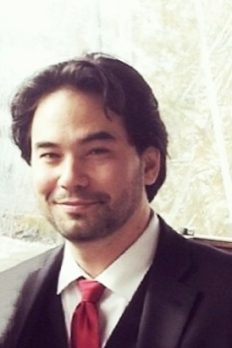 Demian Ahn is an Assistant U.S. Attorney in the District of Columbia. Mr. Ahn is one of two senior Computer Hacking and Intellectual Property prosecutors in the Cyber Unit of U.S. Attorney's Office, and is responsible for investigating and prosecuting a wide range of federal offenses involving computer crimes or complex electronic evidence. Mr. Ahn's recent cases have involved computer hacking and espionage schemes targeting U.S. technology and defense firms, large-scale financial fraud and identity theft, and violent offenders connected to organized crime. Mr. Ahn has extensive expertise in search and seizure issues under the Fourth Amendment, the Electronic Communications Privacy Act, and the Stored Communications Act, as well as legal and practical trends in electronic evidence. Recently, Mr. Ahn was the lead prosecutor in United States v. Edgar Welch, a case which arose from the notorious "Pizzagate" conspiracy theory that spread through social media and made headlines during the presidential election in 2016.
Before joining the Cyber Unit, Mr. Ahn distinguished himself in numerous violent crime prosecutions, winning convictions in over a dozen jury trials, including consecutive trials in 2014 involving shootings, armed robberies, an armed kidnapping, and a double homicide. Mr. Ahn became known for his exceptionally thorough investigations, including dogged witness work as well as the use of electronic and social media evidence. He has received numerous awards at the U.S. Attorney's Office for outstanding performance in prosecuting both violent crimes and cybercrimes.
Before joining the U.S. Attorney's Office in 2010, Mr. Ahn worked in the Appellate and the Investigations and Criminal Litigation Departments of a Washington, D.C., law firm, and clerked for a federal district judge in Phoenix, Arizona. Mr. Ahn is a graduate of Cornell University and the University of Michigan Law School.
---
Robin Ashton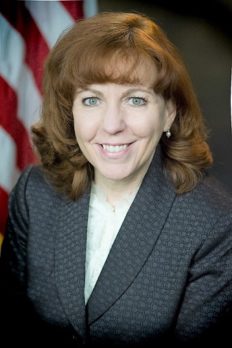 Robin Ashton has led the Department of Justice Office of Professional Responsibility since 2011. Ms. Ashton began her career at the Department in the litigation section of the Antitrust Division. She later served as an Assistant U.S. Attorney for the U.S. Attorney's Office in the District of Columbia from 1991 until 2011, where she handled numerous complex appeals in the D.C. Circuit and the D.C. Court of Appeals, prosecuted over 50 felony jury trials and supervised hundreds of grand jury investigations. She served for five years as the Executive Assistant U.S. Attorney for Management, where she managed and provided oversight in significant civil and criminal cases and special operations. The USAO-DC is the nation's largest U.S. Attorney's Office, with over 700 employees.
From 2001 to 2005, Ms. Ashton served on detail as the Deputy Director of the Executive Office for U.S. Attorneys, where she worked closely with the 94 U.S. Attorneys' Offices. From 2005-2006 she served on detail to the Senate Judiciary Committee.
Ms. Ashton received her B.A. from the University of Michigan, and her J.D. from the College of William and Mary.
---
Hon. James E. Boasberg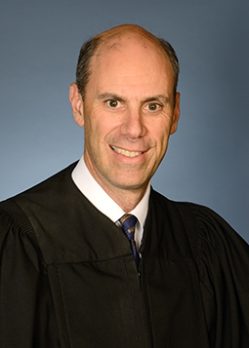 Judge James E. "Jeb" Boasberg was appointed to the District Court in March 2011. Judge Boasberg is a native Washingtonian, having graduated from St. Albans School in 1981. He received a B.A., magna cum laude, in History in 1985 from Yale College, where he also played basketball. Judge Boasberg then received an M.St. in Modern European History from Oxford University in 1986 and a J.D. from Yale Law School in 1990.
Judge Boasberg next served as a law clerk to Judge Dorothy W. Nelson on the U.S. Court of Appeals for the Ninth Circuit. Following his clerkship, he was a litigation associate at Keker & Van Nest in San Francisco from 1991 to 1994 and at Kellogg, Huber, Hansen, Todd & Evans in Washington from 1995 to 1996. In 1996 Judge Boasberg joined the United States Attorney's Office for the District of Columbia as an Assistant United States Attorney, where he served for 5½ years and specialized in homicide prosecutions.
In September 2002, Judge Boasberg became an Associate Judge of the District of Columbia Superior Court, where he served in the Civil and Criminal Divisions and the Domestic Violence Branch until his appointment to the federal bench in 2011.
Judge Boasberg also serves on the United States Foreign Intelligence Surveillance Court, a position he took on in May 2014 after appointment by Chief Justice John Roberts. He is currently the President of the Edward Bennett Williams Inn of Court and the past Chair of the Governing Board of St. Albans School.
---
John T. Boese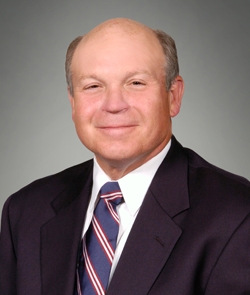 John T. Boese is a member of the Litigation Department in Fried Frank's Washington, DC office. He joined the Firm in 1977 after five years in the United States Department of Justice, and he became a partner in 1980. He was a managing partner of the Washington, DC office and co-chair of the Washington, DC Litigation Department from 2001- 2005. Prior to joining Fried Frank, Mr. Boese was a trial attorney with the Civil Division of the United States Department of Justice, where he was awarded a Special Commendation for Outstanding Service. For over 35 years, Mr. Boese has assisted corporations, academic and other non-profit institutions, individuals, and state and local government entities in a wide variety of federal white-collar criminal and civil investigations and proceedings. He is now of counsel at the Firm.
Mr. Boese is a nationally recognized expert on the civil False Claims Act. He has represented defendants in numerous False Claims Act cases brought by qui tam relators or by the Department of Justice. His clients include corporations and institutions in a broad variety of industries. He has represented defense contractors, hospitals, churches, construction companies, insurance companies, pharmaceutical companies, oil & gas companies, major retailers, import/export firms, computer manufacturers, software and computer service providers, universities and airports in False Claims Act litigation. He has appeared in over 40 Federal district courts and argued in most of the Federal circuit courts of appeal.
He is the author of the book, Civil False Claims and Qui Tam Actions (Wolters Kluwer Law & Business 4th ed.), a comprehensive, two-volume treatise on the civil False Claims Act and qui tam enforcement at both the Federal and state levels. This book, updated bi‑annually, was published originally in 1993, and the Fourth Edition was released in January 2011. The book is commonly cited as authority on this subject by courts at all levels, including by the United States Supreme Court, as well as by practitioners and academics. The book was recently cited by the Securities and Exchange Commission as authority in drafting its proposed rules on whistleblower awards under the Dodd-Frank Act. In 2007, Mr. Boese testified before the Senate Judiciary Committee on behalf of the US Chamber of Commerce regarding proposed amendments to the False Claims Act.
Mr. Boese lectures frequently to private and public groups on civil and criminal fraud issues. He was for many years the co-chair of the annual ABA National Institute on the Civil False Claims Act and Qui Tam Enforcement and; the Vice-Chair of the Debarment and Suspension Committee, Public Contracts Section, of the American Bar Association; and a member for the American Law Institute. Mr. Boese was recently named as an Advisor to the ALI project on Principles of Law, Compliance, Enforcement and Risk Management for Corporations, Non-Profits and Other Organizations. He lectures on the False Claims Act at a number of law schools including American University and George Washington University. He was a member of the ABA Task Force on New Contractor Business Ethics and Compliance Program Regulations set up to study the new Federal Mandatory Disclosure Rule and he was co-chair of the Qui Tam Subcommittee of the American Bar Association Section of Criminal Justice from 1998 to 2006.
Mr. Boese received his JD, magna cum laude, from St. Louis University Law School in 1972, where he was Assistant Editor of the Law Review, and his BS from Washington University in 1969. He is admitted to practice in the District of Columbia; the United States Supreme Court; the United States Courts of Appeals for the Second, Third, Fourth, Fifth, Sixth, Seventh, Eighth, Ninth, Tenth, and Eleventh Circuits; the District of Columbia and Federal Circuits; and the United States District Court for the District of Columbia and the District of Columbia Courts of Appeals.
---
Paul D. Clement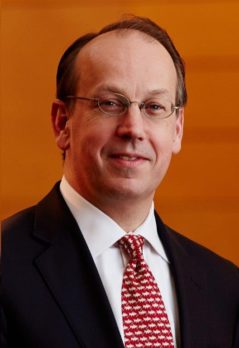 Paul Clement is a partner in the Washington, D.C., office of Kirkland & Ellis LLP. Paul served as the 43rd Solicitor General of the United States. He has argued over 85 cases before the United States Supreme Court.
Paul is a graduate of Georgetown University, Cambridge University, and the Harvard Law School. Following law school, Paul clerked for Judge Laurence H. Silberman of the U.S. Court of Appeals for the D.C. Circuit and for Associate Justice Antonin Scalia of the U.S. Supreme Court. After his clerkships, he went on to serve as Chief Counsel of the U.S. Senate Subcommittee on the Constitution, Federalism and Property Rights.
Paul is a Distinguished Lecturer in Law at the Georgetown University Law Center, where he has taught in various capacities since 1998, and a Distinguished Lecturer in Government at Georgetown University. He also serves as a Senior Fellow of the Law Center's Supreme Court Institute.
---
Bart Daniel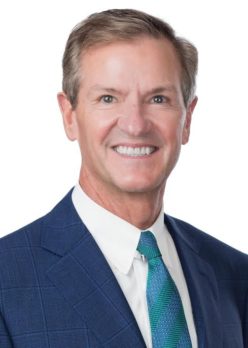 NAFUSA President Bart Daniel is a litigation partner based in Nelson Mullins Riley & Scarborough LLP's Charleston and Columbia offices and co-heads the White Collar Crime Defense and Government Investigations team. His practice focuses on both civil and criminal litigation. He has tried numerous white collar, healthcare, environmental, securities, and general litigation matters to verdict in South Carolina.
Nominated by President George H.W. Bush, Mr. Daniel was confirmed and served as U.S. Attorney for the District of South Carolina from 1989 to 1992. During his tenure, he served as lead prosecutor during Operation Lost Trust, a federal investigation that resulted in the conviction of 17 members of the S.C. General Assembly, seven lobbyists, and three others for bribery, extortion, or drug use.
He began his career as an assistant state Attorney General where he prosecuted economic crimes and tax cases for two years.  Bart then served as an AUSA prosecuting white collar cases including securities, antitrust and fraud cases.  He returned to private practice for 25 years where he had a statewide practice defending government investigations and prosecutions with an emphasis on the False Claims Act.
He has served as special counsel to the governor, conducting an internal investigation into allegations of public corruption and influence peddling in state government. He also served as lead counsel for the S.C. House of Representatives before a three-judge federal panel in a trial involving reapportionment and the drawing of district lines. He also was appointed special counsel by the S.C. securities commissioner to handle a complex security fraud matter with national implications.
---
Judge Herbert B. Dixon, Jr. (Ret.)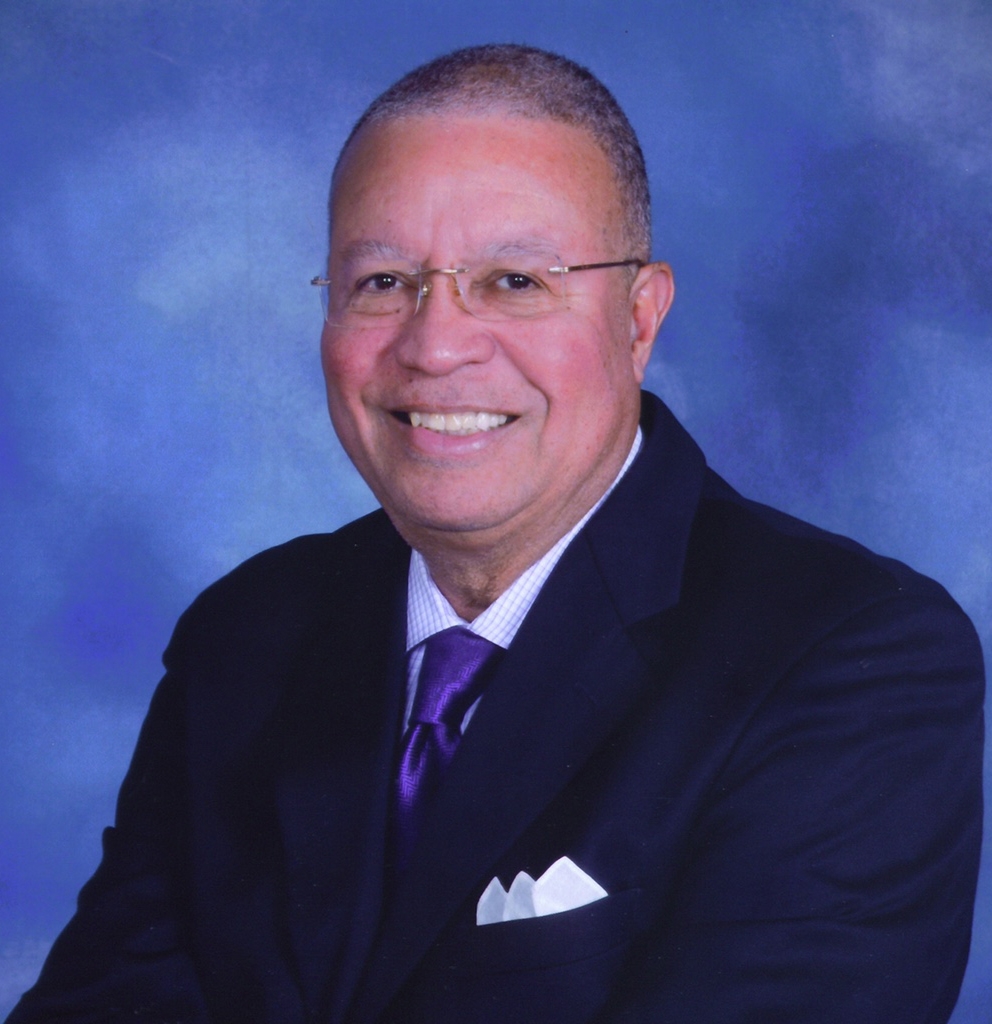 Judge Herbert B. Dixon, Jr. retired from the Superior Court of the District of Columbia in 2015 after thirty years of service. Upon the announcement of Judge Dixon's retirement, the Legal Times referred to him as the "Technology Judge." Judge Dixon's Twitter handle is @Jhbdixon.
Judge Dixon is the chair of the ABA Standing Committee on the American Judicial System and a former chair of the National Conference of State Trial Judges. He serves on the ABA Journal Board of Editors, The Judges' Journal Editorial Board, and the Techshow Planning Board.
Judge Dixon served as presiding judge of both the Civil Division and the Multi-Door Dispute Resolution Division of Superior Court and as co-chair of the Strategic Planning Leadership Council for the D.C. Courts, the entity charged with writing the strategic plan for the District of Columbia Courts and evaluating progress in achieving the goals and objectives of the plan. In addition, he served as chair of Superior Court's Electronic Filing Pilot Project, which received national recognition for its success, and oversaw implementation of the Superior Court's technology-enhanced courtroom project.
Judge Dixon is the technology columnist for The Judges' Journal magazine and senior judicial adviser to the Center for Legal and Court Technology (formerly the Courtroom 21 Project), a joint initiative of William & Mary Law School and the National Center for State Courts. He received his Juris Doctor degree from Georgetown University Law Center and a Bachelor of Science degree in Electrical Engineering from Howard University.
---
Michael D. Granston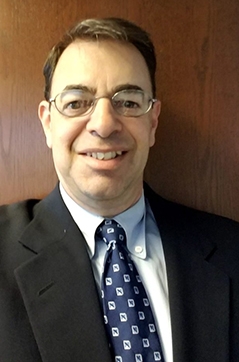 Michael D. Granston has served as the Director of the Civil Fraud Section of the Justice Department since 2013. In that capacity, he is responsible for pursuing civil cases involving financial fraud against the United States, including cases under the False Claims Act. He also serves as the Civil Division's Deputy Designated Agency Ethics Official.
Mr. Granston is a graduate of Yale Law School and clerked for the Honorable David M. Ebel of the U.S. Court of Appeals for the Tenth Circuit. Before joining the Department in 1997, he worked for the law firm of Covington & Burling. Mr. Granston has lectured extensively on the False Claims Act and the Department's affirmative civil enforcement activities, and previously served as the co-chair of the Procurement Fraud Subcommittee of the ABA's Section of Public Contract Law.
---
Paula L. Hannaford-Agor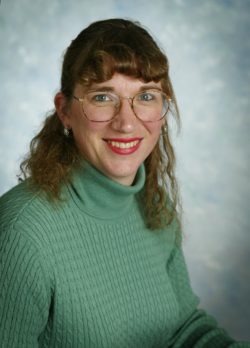 Paula L. Hannaford-Agor, is the Director of the Center for Juries Studies at the National Center for State Courts. She joined the Research Division of the National Center in May 1993. In this capacity, she regularly conducts research and provides technical assistance and education to courts and court personnel on the topics of jury system management and trial procedure; civil litigation; and complex and mass tort litigation.
Specific research efforts include:
A pilot test of jury instructions intended to reduce the impact of implicit bias on juror decision-making;
Development of a judicial curriculum on preventing and addressing Internet-related juror misconduct;
A series of case studies of summary jury trial programs in six jurisdictions;
A pilot study of juror and jury use of new media;
A study of juror utilization in the Superior Courts of California;
Development of the Jury Managers' Toolbox, an online diagnostic tool to help court administrators, administrative judges, and jury managers evaluate the effectiveness of their jury operations;
A national survey of judges, lawyers, and jury managers on existing jury improvement efforts;
A national study of civil bench and jury trials in 46 large, urban courts in 2001;
A multi-site examination of the frequency and causes of hung juries in felony cases;
An analysis of judicial removal of jurors for cause and attorney use of peremptory challenges in the Superior Courts of California;
A compilation of innovations in jury management technology; and
An evaluation of the impact of Arizona Civil Rule 39(f) permitting jurors in civil cases to discuss the evidence among themselves.
She has authored or contributed to numerous books and articles on the American jury including Jury Trial Innovations (2d ed. 2006), The Promise and Challenges of Jury System Technology (NCSC 2003), and Managing Notorious Trials (1998). She is faculty for the ICM courses Jury System Management and Promise and Challenges of Jury System Technology. As adjunct faculty at William & Mary Law School, she teaches a seminar on the American jury.
Ms. Hannaford-Agor received the 2001 NCSC Staff Award for Excellence. In 1995, she received her law degree from William & Mary Law School and a Masters degree in Public Policy from the Thomas Jefferson Program in Public Policy of the College of William and Mary.
---
Michael Horowitz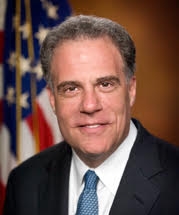 Michael E. Horowitz was sworn in as Inspector General of Justice Department (DOJ) in April 2012.  As Inspector General, Mr. Horowitz oversees a nationwide workforce of more than 450 special agents, auditors, inspectors, attorneys, and support staff.  Since 2015, he has simultaneously served as the Chair of the Council of the Inspectors General on Integrity and Efficiency, an organization comprised of all 73 federal Inspectors General.  Mr. Horowitz has twice held Senate-confirmed positions: in addition to his current position, he served from 2003 to 2009 as a Commissioner on the U.S. Sentencing Commission.
Mr. Horowitz previously worked as a partner at the law firm of Cadwalader, Wickersham, & Taft LLP.  He also was a board member of the Ethics Resource Center and the Society for Corporate Compliance and Ethics.  Earlier in his career, Mr. Horowitz was an Assistant U.S. Attorney for the Southern District of New York from 1991 to 1999, where he was the Chief of the Public Corruption Unit and a Deputy Chief of the Criminal Division.  From 1999 to 2002, Mr. Horowitz worked at DOJ's Main Justice in the Criminal Division in Washington, D.C., first as Deputy Assistant Attorney General and then as Chief of Staff.
---
Neal Katyal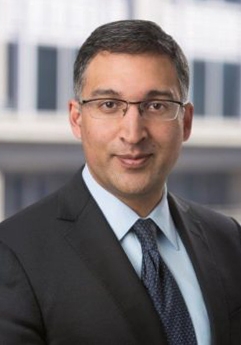 Neal Katyal is a Professor of Law at Georgetown University and a Partner at Hogan Lovells. He previously served as Acting Solicitor General of the United States. He has argued 34 cases before the Supreme Court of the United States, with 32 of them in the last 8 years. Most recently, Neal argued the "Travel ban" case on behalf of the State of Hawaii against President Trump in the Court of Appeals. In the 2016-17 Term alone, Neal argued 7 cases in 6 separate arguments at the Supreme Court, far more than any other advocate in the nation, (the next highest number, 4 arguments, was reached by two attorneys). At the age of 47, he has already argued more Supreme Court cases in U.S. history than has any minority attorney, with the exception of Thurgood Marshall (with whom Neal is currently tied). His numerous distinctions include: Edmund Randolph Award (highest civilian award given by U.S. Department of Justice), 40 Most Influential Lawyers of the Last Decade Nationwide by National Law Journal (2010), and 90 Greatest Washington Lawyers Over the Last 30 Years by Legal Times (2008). He has appeared on virtually every major American news program, as well as on Stephen Colbert and House of Cards.
---
Adam Liptak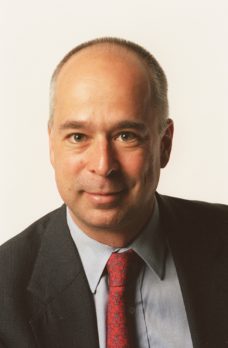 Adam Liptak covers the Supreme Court for The New York Times. Liptak's column on legal affairs, "Sidebar," appears every other Tuesday.
A graduate of Yale College and Yale Law School, Liptak practiced law at a large New York City law firm and in the legal department of The New York Times Company before joining the paper's news staff in 2002.
Liptak was a finalist for the Pulitzer Prize in explanatory reporting in 2009 and received the Scripps Howard Award for Washington reporting in 2010.
He was awarded Hofstra University's Presidential Medal and an honorary doctorate from Stetson University College of Law.
Liptak is a visiting lecturer at the University of Chicago Law School and an adjunct professor at New York University School of Law.
---
Ronald C. Machen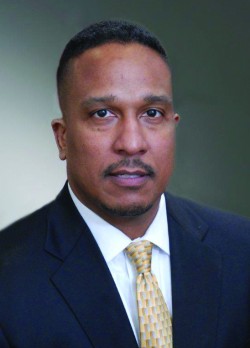 Ronald Machen is a partner at WilmerHale. His practice focuses on government enforcement actions, corporate and congressional investigations, and litigating civil business disputes. An experienced litigator who has tried more than 35 cases to verdict, Mr. Machen specializes in litigating complex criminal and civil actions. He also routinely helps clients navigate high-stakes crisis situations that garner the attention of multiple regulators, enforcement authorities, Congress and private litigants. Prior to rejoining the firm in 2015, Mr. Machen served for over five years as the United States Attorney for the District of Columbia.
As the US Attorney for the District of Columbia from 2010 to 2015, Mr. Machen led the nations largest US Attorney's Office with more than 600 attorneys and support staff. He oversaw the investigation and litigation of major criminal and civil matters concerning government procurement, healthcare fraud, securities fraud, national security, international corruption, economic sanctions, money laundering and structuring, and cybersecurity. Due to the office's location in the nations capital, Mr. Machen was frequently responsible for representing the United States in matters of great significance to the entire country, including the successful prosecution of the largest domestic bribery and bid-rigging scheme in the history of federal contracting, and a number of landmark settlements in False Claims Act cases against government contractors , healthcare providers and pharmaceutical companies. He secured numerous convictions in terrorism cases and more than 160 convictions in public corruption matters. He also defended the United States in a wide range of civil matters involving alleged age, race and sex discrimination, torts, and medical malpractice.
As a US Attorney, Mr. Machen established an Asset Forfeiture and Money Laundering Section within his office and prioritized affirmative civil enforcement actions. As a result, during his tenure, Mr. Machen's office obtained financial recoveries of nearly $2.5 billion for US taxpayers from domestic and foreign corporations and financial institutions. In particular, he obtained resolutions with four global banks that moved money illegally through the US financial system on behalf of sanctioned countries and entities. Mr. Machen also established the first Cyber Unit within the US Attorney's Office for the District of Columbia. He oversaw investigations and prosecutions involving significant cyber breaches of personal and financial data, sales of the use of "botnets," cyber frauds committed against multinational corporations, and insider trading schemes that obtained confidential information through cyber breaches. Mr. Machen was also appointed by Attorney General Eric Holder as a member of the Attorney General's Advisory Committee.
Prior to his appointment as a US Attorney, Mr. Machen was a partner in WilmerHale's Investigations and Criminal Litigation Practice, where he represented individual and corporate clients in the areas of white-collar criminal defense, regulatory enforcement, corporate compliance and complex civil litigation. Mr. Machen also served as an Assistant US Attorney in the US Attorney's Office for the District of Columbia from 1997 to 2001.
During his career, Mr. Machen has been repeatedly recognized for his professional accomplishments.
In 2015, he was identified as one of DC's "Top Criminal Defense Lawyers" by Washington magazine and also honored as one of the "100 Most Outstanding African American Leaders" for his contributions in the field of law by African Leadership Magazine. In 2013, he received the Equal Justice Award from the National Bar Association. In 2012, he was recognized as a "Visionary" by Legal Times for helping advance the practice of law during his tenure as a US Attorney. In 2008, The National Law Journal named him one of the "50 Most Promising Litigators in America Under the Age of 45" and also recognized him as one of the "50 Most Influential Minority Lawyers in America." In 2006, the Washington magazine named him one of DC's "Top 40 Lawyers Under the Age of 40."
---
Bill Nettles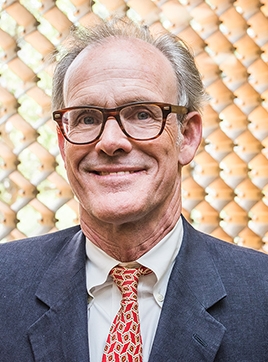 Prior to being nominated by President Obama to be United States Attorney for the District of South Carolina Bill had been a sailing instructor, ski mechanic, public defender and partner in the firm of Sanders and Nettles. While at Sanders & Nettles Bill enjoyed a broad practice. He defended several capital defendants resulting in two trips to the United States Supreme Court. He represented individuals in class action litigation and a variety of civil actions. He was Michael Phelps lawyer about that whole bong thing, securing a dismissal.
False claims and white-collar / public corruption were two of Bill's top priorities during the six and half year he was US Attorney in South Carolina. Bill expanded the false claims unit from two lawyers to seven and more than doubled the unit's resources. This resulted in the district of South Carolina becoming one of the top districts for false claims recovery in the country. This year, Fran Trapp, one of the two lawyers that comprised the initial false claims unit in South Carolina has joined Bill in his law practice. Recently, John Delgado, a long time criminal defense great joined as well. Bill now has a civil litigation, white collar, blue collar and no collar criminal defense practice. His firm enjoys a nationwide false claims practice. By all objective measures they are having a lot of fun and managing to make some money as well.
---
Evan Norris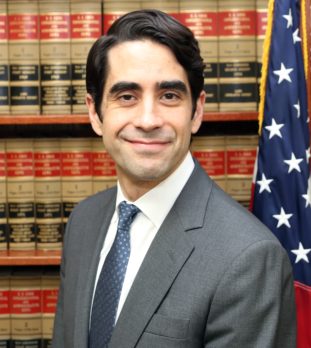 Evan Norris is counsel at Cravath, Swaine & Moore in New York. Until this past August, he served for 10 years as an Assistant U.S. Attorney in the Eastern District of New York. From the inception of the investigation until 2017, Mr. Norris was the lead prosecutor of the FIFA case, one of the most significant prosecutions ever brought by the Department of Justice. Mr. Norris led a years-long investigation that resulted in the filing of RICO, fraud, and money laundering charges against dozens of individuals and entities for their involvement in the corruption of international soccer. Together with a team of AUSAs and agents from the FBI and IRS, Mr. Norris devised the investigative and prosecutorial strategies for this groundbreaking cross-border case and managed the Office's coordination with foreign enforcement authorities both in the period leading up to the first arrests in Switzerland in May 2015 and continuing thereafter.
In December 2015, Mr. Norris was appointed Director of the EDNY FIFA Task Force, in which position he supervised teams of AUSAs and DOJ trial attorneys prosecuting the indicted case, United States v. Jeffrey Webb et al., and 11 related cases, and conducting multiple related investigations of individuals and entities. Under Mr. Norris's leadership, the Office publicly announced charges against 43 individuals and entities, 22 guilty pleas, and the entry into a deferred prosecution agreement with an Argentine sports marketing company. In total, the individual and corporate resolutions announced under Mr. Norris's leadership included over $330 million in forfeiture and criminal penalties.
Mr. Norris also distinguished himself through his other work during his tenure in the U.S. Attorney's Office. In his first years in the Office, Mr. Norris served as a line prosecutor specializing in domestic and international organized crime cases, successfully trying to verdict three month-long RICO cases involving charges ranging from securities fraud to extortion to murder. Mr. Norris also served as a supervisor in various sections of the Office, including the National Security & Cybercrime Section, where in his role as Chief he was responsible for supervising all of the Office's counterterrorism, cybercrime, espionage, export, and sanctions cases. In addition to his government work, Mr. Norris served as an adjunct professor at NYU School of Law, where he co-taught a seminar on federal criminal prosecution.
Before joining the U.S. Attorney's Office in 2007, Mr. Norris worked in private practice in New York and clerked for a federal district judge in the Southern District of New York. Mr. Norris is a graduate of Columbia College and Harvard Law School.
---
Theodore B. Olson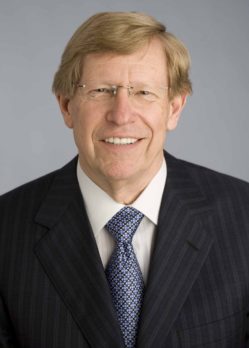 Theodore B. Olson is a Partner in Gibson, Dunn & Crutcher's Washington, D.C. office; a longtime Member of the Firm's Executive Committee, and Founder of the Firm's Crisis Management, Sports Law and Appellate and Constitutional Law Practice Groups.
Olson was Solicitor General of the United States during 2001-2004.  From 1981-1984, he was Assistant Attorney General in charge of the Office of Legal Counsel in the U.S. Department of Justice.  Except for those two intervals, he has been a lawyer with Gibson, Dunn & Crutcher in Los Angeles and Washington, D.C., since 1965.
His sixty-two Supreme Court arguments have included cases involving separation of powers; federalism; voting rights; the First Amendment; the Equal Protection and Due Process Clauses; patents and copyrights; antitrust; taxation; property rights; punitive damages; the Commerce Clause; immigration; criminal law; securities; telecommunications; the internet; the 2000 presidential election (Bush v. Gore); campaign finance (McConnell v. FCC and Citizens United); same-sex marriage (Hollingsworth v. Perry); and other federal constitutional and statutory questions.
He is a Member of the Board of Directors of the Ronald Reagan Presidential Foundation (2009 to the present) and the Board of Visitors of the Federal Society (2004 to the present); he is a Member of the President's Commission on White House Fellowships (2014 to the present) and the Council of the Administrative Conference of the United States (2010 to the present). He previously served as a member of the President's Privacy and Civil Liberties Oversight Board from 2006 until 2008. In 2010, he was selected by Time Magazine as one of the 100 most influential people in the world.
He has twice received the Department of Justice's Edmund J. Randolph Award, its highest award for service. He was also awarded the Department of Defense Medal for Distinguished Public Service, that Department's highest civilian award; and the American Bar Association Medal, that organization's highest award.
He received his law degree in 1965 from the University of California at Berkeley where he was a Member of the California Law Review and Order of the Coif.  He received his Bachelor's degree from the University of the Pacific, where he was recognized as the outstanding graduating student in both forensics and journalism.  Olson has written and lectured extensively on appellate advocacy, oral communication in the courtroom, civil justice reform, and constitutional and administrative law.
He, along with David Boies, is the author of "Redeeming the Dream, the Case for Marriage Equality." Both men were featured in HBO's "The Case Against 8," an Emmy documentary finalist, also short-listed for an Academy Award.
---
Scott Schools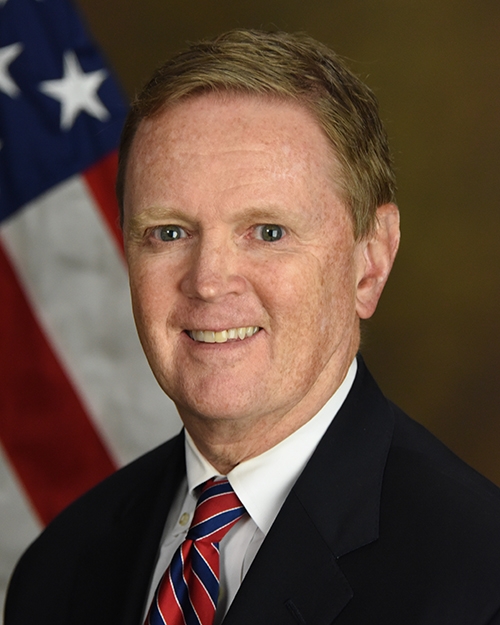 In October 2016, Scott returned to the Department of Justice in Washington as an Associate Deputy Attorney General. Prior to that, he had spent 18 years with the Department of Justice before joining the Charleston (SC) office of Moore and Van Allen in August 2013.  From 2008 to 2013, he served in Washington, DC, as an Associate Deputy Attorney General. In that capacity, he provided advice and counsel to the Deputy Attorney General of the United States on issues ranging from complex criminal investigations and policy matters to professional responsibility, ethics, employment, and civil rights matters.  Prior to joining the Deputy Attorney General's office, he served as the United States Attorney in two judicial districts, the Northern District of California (2007-2008) and South Carolina (2001).  For two years (2005-2006), he served in Washington as the General Counsel of the Executive Office for United States Attorneys, where he advised the United States Attorneys' Offices throughout the country on employment and ethics issues. He served as the First Assistant U.S. Attorney in South Carolina from 2001 to 2004. While serving in various capacities in the United States Attorney's Office for the District of South Carolina, he tried approximately twenty-four federal criminal cases involving public corruption, health care fraud, bank fraud, mail and wire fraud, narcotics conspiracy, and homicide, including two capital cases. In private practice, he represented individuals and entities in matters involving white collar crime, government regulatory investigations, and health care issues.
---
Jack Selden
Jack Selden has practiced law for 35 years. Previously he served as both the United States Attorney and as an Assistant U. S. Attorney for the Northern District of Alabama. While United States Attorney, he established the Affirmative Civil Enforcement (ACE) Unit of the United States Attorney's office, responsible for investigating and prosecuting all fraud and qui tam actions under the False Claims Act. Jack serves as Chairman of the "DOJ Dialogue Group" committee of the ABA's Criminal Justice Section, which meets quarterly with the Attorney General of the United States and other leadership within the Department of Justice to discuss criminal justice issues. Jack is a past vice chair of the ABA Criminal Justice Section.
In the areas of white collar criminal defense, internal corporate investigations, and corporate compliance, Jack defends clients accused of criminal violations at the federal and state levels. He also has extensive experience in complex civil litigation, including cases arising from federal fraud investigations under the Federal False Claims Act and qui tam whistleblower actions. In March 2016, Jack won a summary judgment on behalf of AseraCare Hospice in a case described by Law360 as "dealing a blow to the U.S. Department of Justice and capping one of the most extraordinary court battles in FCA history."
---
DeMaurice Fitzgerald Smith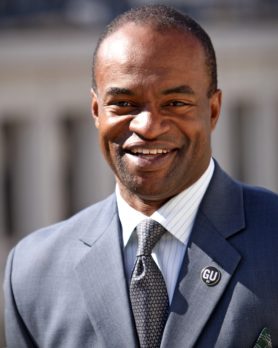 DeMaurice Fitzgerald Smith is the Executive Director of the National Football League Players' Association (NFLPA). He was elected unanimously in 2009 by the Board of Player Representatives following the death of former Executive Director Gene Upshaw and reelected to his third three-year term in March 2015. At the time of his election, Sports Illustrated wrote that Smith had been selected to the toughest job in the business of sport.
On August 4, 2011, Smith signed a 10-year Collective Bargaining Agreement with NFL management, after leading the Players through the owners' 132-day lockout where the NFL Owners sought a massive rollback on pensions and salary while at the same time extending the season by two extra games. Through the creative use of the first ever employee lockout insurance, Smith and his team employed a novel multi-faceted strategy that enjoined the NFL's use of $4B of lockout funds, engaged a state and federal lobbying agenda that included Congressional Hearings on concussions and player health, and created an aggressive public relations strategy to protect and enhance the Player's rights and financial return. The new CBA has not only resulted in the largest increases in the salary cap (currently over $1B increase in four years) but crafted new mechanisms to ensure that players realize the amounts in cash. This year free agent guaranteed salary broke through the $1B mark for the first time in history and salary and overall benefits will result in a compensation package of over $5B. At the same time, the new CBA codifies new health and safety protocols for Players, achieved longer off-seasons, significantly reduces the amount of contact during practices, provides for unannounced inspections of training camps, creates the first compliance and accountability structure for NFL medical personnel, and provides the Players' with a comprehensive transition program when they retire.
Prior to his election to the post at the NFLPA, Smith was serving on the transition team for the Department of Justice following the election of President Obama, he was an Assistant United States Attorney in the District of Columbia for nearly ten years as a Violent Crime and Homicide Prosecutor and later became Counsel to then Deputy Attorney General Eric H. Holder, Jr. He was awarded the US Attorney's Office highest honor for courtroom advocacy and the Department of Justice's highest honor by US Attorney General Janet W. Reno. Smith served as a Partner in the law firms of Latham & Watkins, LLP and Patton Boggs, LLP, in Washington, D.C. where he represented Fortune 50 corporations, boards of directors and senior executives in civil and criminal matters.
Smith has been awarded the Eleanor Roosevelt Human Rights Award, the Keeper of the Dream Award, by the Action Network Alliance, the City of Justice Award by the Los Angeles Alliance for a New Economy and was inducted into the Ohio Foundation of Independent Colleges' Hall of Excellence. He serves on the Board of Directors for ULLICO; The Board of Directors for the US Congressional Award; the Board of Advisors for the Office for Access and Advancement for Public Black Universities; and as an Advisory Board Member of The Power of Diversity Mentorship Exchange Program. Smith Chairs the Annual Georgetown University Lombardi Comprehensive Cancer Center Fundraising Dinner, and has been named one of the top 10 most influential executives in sports.
He is a 1989 graduate of the University of Virginia School of Law, with honorsand a 1985 graduate of Cedarville University. Smith is on the Faculty of the National Trial Advocacy College in Charlottesville, Virginia; Executive in Residence and the Darden Business School at the University of Virginia, and is a guest lecturer at Georgetown University, Columbia University, Harvard University, George Washington University, and the University of Virginia School of Law. He has also been a guest speaker at the New York Stock Exchange, and has served as the commencement exercise speaker for his alma mater, the University of Virginia School of Law (2015), the University of Maryland (2014), and as a featured speaker during the Howard University School of Law commencement activities.