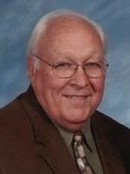 Henry Oncken, who served as the United States Attorney for the Southern District of Texas, 1985-1990, passed away on December 21, 2016.  He attended the University of Houston and received his JD from the Bates College of Law. His career began at Humble Oil (Exxon) and then with the District Attorney's Office. He served as a Harris County District Court Judge before his appointment in 1985 as  U.S. Attorney for the Southern District of Texas. In retirement, Henry worked as a visiting judge in the Harris County Criminal Courts. He loved the outdoors and looked forward to spending each hunting season with his friends and family.
He is survived by his wife Jackie, daughter Leah, son-in-law Jon, grandchildren Nathan and Ava and brothers Bill and Gary. 
A Celebration of Life was held on December 28, 2016 in Houston, Texas. After the service, a reception will be held at the church followed by the gravesite service. In lieu of flowers, the family has asked that donations be made to The Gladney Center, 6300 John Ryan Drive, Ft. Worth, Texas 76132.
As is our custom,  NAFUSA has arranged for an American flag to be flown over Main Justice in Henry's honor and it will be presented to his family as a token of the high regard with which he was held by his colleagues.