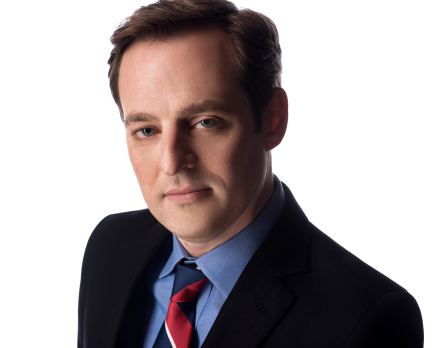 Charlie Savage will attend his sixth NAFUSA conference in October- more than many NAFUSA members. He has truly become a "Friend of NAFUSA." This year he will do double duty as our Saturday night keynote speaker and as the moderator of the Friday morning panel on national security v privacy. He is the Pulitzer Prize-winning  Washington correspondent for the New York Times. Originally from Fort Wayne, Indiana, Savage graduated from Harvard College and earned a master's degree from Yale Law School as part of a Knight Foundation journalism fellowship. He lives in Arlington, Virginia, with his wife, Luiza Ch. Savage, the editorial director of events for Politico, and their children, William and Peter Savage.
Savage has been covering post-9/11 issues — including national security, individual rights and the rule of law — since 2003, when he was a reporter for the Miami Herald. Later that year, he joined the Washington bureau of the Boston Globe; he then moved to the Washington bureau of the New York Times in 2008. He has also co-taught a seminar on national security and the Constitution at Georgetown University's political science department.
Savage's first book, Takeover, published in 2007, chronicles the Bush-Cheney administration's efforts to expand presidential power. His second book, Power Wars, published in 2015, is an investigative history of national-security legal policy issues in the Obama administration.
His other journalism honors include the American Bar Association's Silver Gavel Award, the Gerald R. Ford Prize for Distinguished Reporting on the Presidency, and the Helen Bernstein Book Award for Excellence in Journalism.
His keynote address is entitled: "Power Wars: Obama, Bush, and the Post-9/11 Presidency."