David Margolis was an Associate Deputy Attorney General at the U.S. Department of Justice. He served the Department for 51 years under 20 Attorney Generals. He also served as an acting deputy assistant attorney general, and an acting deputy attorney general by order of the President. From 1982 to 1983, he was on leave of absence at the request of the Attorney General to implement the President's directive establishing the Organized Crime Drug Enforcement Task Forces, including recommendations for the allocation of investigative and prosecutive resources, and for national policies and priorities.
His many awards include The Henry E. Peterson Memorial Award (the Criminal Division's highest award), The President's Rank Award for Distinguished Service (the highest award for senior federal executives) and the Department of Justice Lifetime Service Award. He was a graduate of Harvard Law School.
On July 13, Carrie Johnson spoke on NPR: Remembering A Career Prosecutor Who Leaned Into Controversy – and Took The Heat. Carrie, who moderated a panel at last year's NAFUSA conference, captures David's humor and value to the Department. You can also read statements from Attorney General Loretta Lynch and Deputy AG Sally Yates here.
David's office is now quiet, but his two baseball jerseys still hang outside his door. The one of the right, "Margolis 40", was a gift on his 40th year at the Department. The one on the left, "Margolis 50", was presented last year by NAFUSA. The photo at the top is the last known photo of David in his office.
A memorial service in the Great Hall at the Department of Justice is expected later this summer.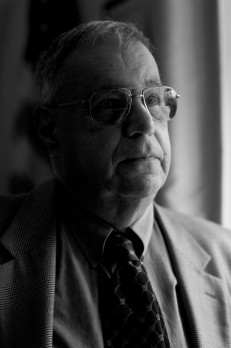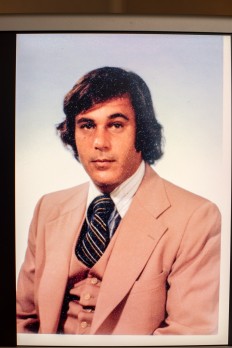 NAFUSA is sad to report that David Margolis, one of our most beloved members, died shortly after 4 PM today. David has been having serious heart problems for quite some time. He was scheduled to join us in Scottsdale last October to be honored for his 50 years at Justice. He fell just before the conference and was unable to make it. He was honored in absentia nevertheless. He had planned to join us in San Diego this fall to give a talk on his 50, now 51, years as one of the most popular and important career members of DOJ.