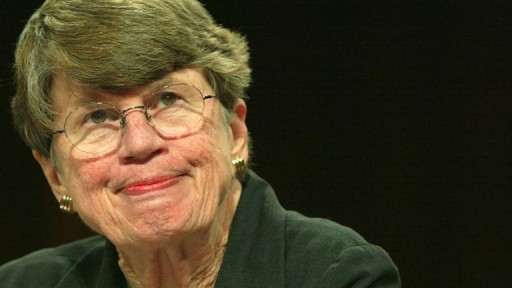 On June 20, 2016, Georgetown University announced a new endowment focusing on disadvantaged children, and youth and families involved in the juvenile justice, child welfare and related care systems to honor "Janet Reno's legacy as America's first female Attorney General and her advocacy for justice and equality".
"Janet Reno is a passionate, lifelong advocate for children and families," said McCourt School of Public Policy Dean Edward Montgomery at Georgetown. "Georgetown and the McCourt School are honored to support and sustain her legacy through the establishment of this endowment."
The Distinguished Advisory Committee includes former AG Eric Holder, former DHS Secretary Janet Napolitano, former Governor Deval Patrick, former Associate AG Tom Perrelli, and  former AAG Laurie Robinson.
NAFUSA is a Founding Donor of the Endowment, having made a $10,000 contribution.
Click here for more information and to view the 11 minute video of her career.