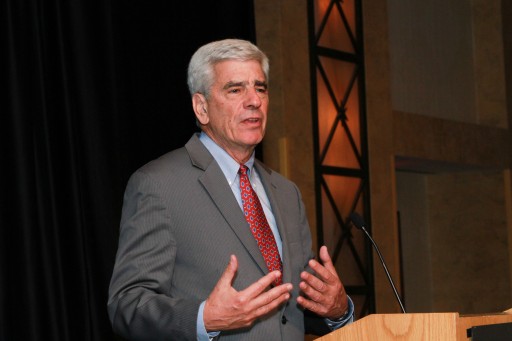 On October 23, 2015, the Federal Communications Commission announced that NAFUSA Past President Don Stern has been identified as the Independent Compliance Officer in accordance with the AT&T-DIRECTV merger condition.
On July 28, 2015, the Commission approved the applications of AT&T Inc. and DIRECTV for consent to the transfer of control of various Commission licenses and other authorizations from DIRECTV to AT&T.  In order to address the potential harms posed and to confirm certain benefits offered by the transaction, the merged entity was subject to certain conditions imposed by the Commission. The Order requires that, within 90 days of the closing date of the transaction, an Independent Compliance Officer be identified who will have the power and authority to review and evaluate AT&T's compliance with the Order.
Stern has been identified as the Independent Compliance Officer. Stern is the Managing Director, Corporate Monitoring and Consulting Services of Affiliated Monitors, Inc., and has served as the United States Attorney for Massachusetts, the Chief Legal Counsel for the Governor of Massachusetts, and Assistant Attorney General in the Massachusetts Attorney General's Office. Stern has been a partner in a number of major law firms as well as a member of the faculty of a number of law schools. Since 2004, Affiliated has provided a wide variety of ethics and compliance monitoring services, including providing independent integrity monitoring services for government and regulatory authorities in a wide variety of regulated industries and professions. Stern was identified as the Independent Compliance Officer by an agreement between AT&T and the Commission's Office of General Counsel, who has approved the selection. More information about Affiliated Monitors and is available at http://www.affiliatedmonitors.com.