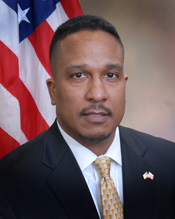 NAFUSA's newest member, Ron Machen, former United States Attorney for the District of Columbia, rejoined WilmerHale in April as a partner in the Investigations and Criminal Litigation (ICL) Practice. He was the longest serving U.S. Attorney in nearly four decades while leading the largest U.S. Attorney's office in the nation.
The firm's ICL Practice consists of more than 100 lawyers, including 20 former Assistant U.S. Attorneys, throughout its New York, Washington, Boston, California and London offices. Machen will join another NAFUSA member, former FBI Director Bob Mueller.
Machen said,
I am thrilled to return to a firm with a top-notch global practice and a great culture. It was very tough to leave a job I loved, serving as United States Attorney, but I look forward to returning home to WilmerHale for the next phase of my career. I am excited about working with a dynamic group of white-collar lawyers at the firm to serve clients on the most difficult matters.
Prior to his appointment as U.S. Attorney, Machen was a partner at Wilmer Hale and a member of the firms's ICL Practice. Before entering into private practice, Machen served as an Assistant U.S. Attorney in the D.C. Office. He graduated from Stanford University and Harvard Law School. He served as a law clerk to the Honorable Damon J. Keith, US Court of Appeals Judge for the Sixth Circuit.