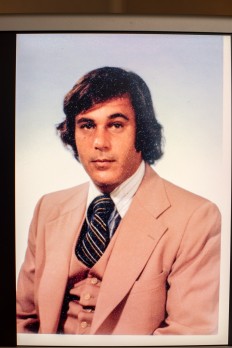 On June 17, 2015, the Department of Justice paid tribute to David Margolis, NAFUSA member and long time friend of the U.S. Attorney community. Margolis is celebrating 50 years of service with the Department of Justice.
Margolis became an Assistant U.S. Attorney in 1965 in Hartford, Connecticut. In 1969, he joined the Organized Crime Strike Force, serving as the Attorney in Charge of the Cleveland Strike Force and then the Brooklyn Strike Force. He moved to Main Justice in 1976, as the Deputy Chief of the Organized Crime Section, and became the Chief in 1979.
In 1990, Margolis was named Acting Deputy Assistant Attorney General for the Criminal Division. In 1993, he was appointed Associate Deputy Attorney General, a position he continues to hold.
Speakers at last week's celebration included NAFUSA members Chuck Rosenberg and Scott Schools as well as AG Loretta Lynch, DAG Sally Yates and Director Jim Comey.