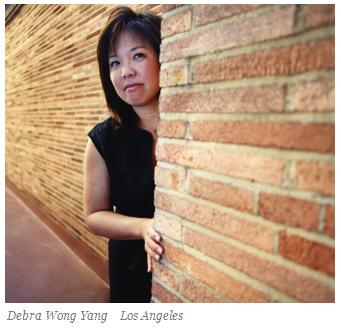 On April 15, 2015, The National Law Journal presented its list of "75 of the most accomplished female attorneys working in the legal profession today." The Journal said, "These women, selected from hundreds of nominations, represent excellence in private practice, corporate counsel work, public interest representation, legal education and the judiciary."
Among the 75 is NAFUSA member Debra Wong Yang, a partner at Gibson, Dunn & Crutcher in Los Angeles. She is Co-Chair of the firm's Crisis Management Practice Group, the White Collar Defense and Investigations Practice Group and the Privacy, Cybersecurity, and Consumer Protection Practice Group. She is a member of the Media and Entertainment and Intellectual Property Practice Groups.
Yang's practice specializes in corporate crime and compliance. She served as a DOJ-appointed Monitor over an orthopedic manufacturing company with health care compliance and regulatory issues. She has also represented companies and boards in internal investigations, compliance matters, and criminal investigations. In addition, Yang has provided advice on matters relating to FCPA, trade secrets, and cyber/data intrusions. She has overseen teams of attorneys conducting internal investigations and has reviewed compliance programs in a variety of industries. She has also managed matters in the crisis arena relating to recalled products, health care and insurance.
Yang served as the United States Attorney for the Central District of California, 2003-2007. Prior to being appointed United States Attorney, Yang was a California state judge. She was appointed to the Los Angeles Municipal Court in 1997, serving for a time as a Supervising Judge, and became a member of the Los Angeles Superior Court bench in 2000.
Yang has been an adjunct professor at the USC School of Law and has instructed at the National Institute of Trial Advocacy and at California's Judicial College.
Yang has remained active in the local and legal communities for an extensive time. The Daily Journal named her to the 2014 list of California's Top 100 lawyers highlighting her role in defending USC in the media followed suit involving an off-campus shooting.  And the April 2015 Global Investigations Review selected her as one of the top 100 women leading investigations around the world. In 2010 she was named by the Los Angeles Chapter of the Federalist Society as Lawyer of the Year. In 2009, she was selected to serve as a Los Angeles Police Commissioner, part of the civilian oversight committee of the Los Angeles Police Department. She has been recognized as a champion of civil rights by both the Los Angeles City Council in 2002 and the Inglewood Superior Court. She was selected by the National Law Journal as one of the Top 100 Influential Minority Attorneys and by the Los Angeles Business Journal for their Who's Who in Law.
Yang received her Juris Doctorate in 1985 from Boston College Law School and served as a law clerk to the Honorable Ronald S.W. Lew in the U.S. District Court for the Central District of California.