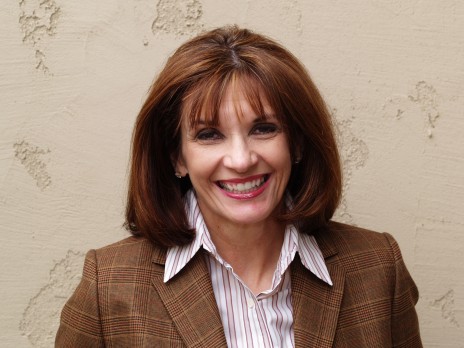 The planning has begun for NAFUSA's annual conference, to be held this year on October 15-17, at The Phoenician in Scottsdale Arizona. President Matt Orwig has announced the first speaker signed for the conference.
Professor Marianne Jennings, an emeritus professor of legal and ethical studies in business from the W.P. Carey School of Business at Arizona State University, will speak on Friday morning, October 16, on eithics.. She was named professor of the year in the College of Business in 1981, 1987, 2000, and 2010 and was the recipient of a Burlington Northern teaching excellence award in 1985. She served as director of the Joan and David Lincoln Center for Applied Ethics at ASU from 1995-1999. From 2006-2007, she served as the faculty director for the MBA Executive Program. She continues to teach graduate courses in business ethics and ethical culture at colleges around the country, and returned to ASU to teach graduate courses in the MBA and MACC masters programs.
Professor Jennings has authored hundreds of articles in academic, professional and trade journals. She was given best article awards by the institute of Internal Auditors and the Association of Government Accountants in 2001 and 2004. In 2006, her article, "Ethics and Investment Management: True Reform," was selected by the United Kingdom's Emerald Management Review from 15,000 articles in 400 journals as one of the top 50 articles in 2005. She was named one of the Top 100 Thought Leaders by Trust Across America in 2010. In 2012 she was named one of the 100 Most Influential People in Business Ethics by Ethisphere magazine.
Currently she has six textbooks and monographs in circulation. The eighth edition of her textbook, Case Studies in Business Ethics, and the tenth edition of her textbook, Business: lts Legal, Ethical and Global Environment were published in January 2014. Her first textbook, Real Estate Law, will have its 11th edition published in January 2016. Her text, Anderson's Business and the Legal Environment will have its 23rd edition published in January 2016.
Her book, Business Strategy for the Political Arena, was selected in 1985 by Library Journal as one of its recommended books in business/government relations. A Business Tale: A Story of Ethics, Choices, Success, and a Very Large Rabbit, a fable about business ethics, was chosen by Library Journal in 2004 as its business book of the year. A Business Tale was also a finalist for two other literary awards for 2004. In 2000, her book on corporate governance was published by the New York Times MBA Pocket Series. Professor Jennings' book on long-term success, Building a Business Through Good Times and Bad: Lessons from Fifteen Companies, Each With a Century of Dividends, was published in October 2002 and has been used by Booz, Allen, Hamilton for its work on business longevity. Her book, The Seven Signs of Ethical Collapse is used by auditors in advance detection of fraud and is a primer on corporate culture, including analysis of board efficacy. Her books have been translated into five languages.
She is a contributing editor for the Real Estate Law Journal, New Perspectives, The Smart Manager, and the Corporate Finance Review. She served on the Board of Editors for the Financial Analysts Journal from 2007-2012. She served as editor-in-chief of the Journal of Legal Studies Education during 2003-2004.
Her columns have been syndicated around the country, and her work has appeared in the Wall Street Journal, the Chicago Tribune, the  New York Times, Washington Post, and the Reader's Digest. A collection of her essays, Nobody Fixes Real Carrot Sticks Anymore, first published in 1994 is still being published. She was given an Arizona Press Club award in 1994 for her work as a feature columnist. She has been a commentator on business issues on All Things Considered for National Public Radio. She served as chair of the Bonneville International Advisory Board for KHTC/KIDR from 1994-1997 and was a weekly commentator on KGLE during 1998. She has appeared on CNBC, CBS This Morning, the Today Show, and CBS Evening News.
Professor Jennings earned her undergraduate degree in finance and her J. D. from Brigham Young University. She has done consulting work for law firms, government agencies, businesses and professional groups.