Timothy J. Heaphy and Ann Tompkins, two Obama appointees who have recently left the U.S. Attorney positions to join law firms, are NAFUSA's newest members.
Tim Heathy, left, is a partner at Hunton & Williams LLP, and is chair of the firm's white collar defense and internal investigations practice. Prior to joining Hunton & Williams, Tim was the United States Attorney for the Western District of Virginia. He served on the Attorney General's Advisory Committee (AGAC), advising the Attorney General on emerging policy issues, served as Chairman of the AGAC's Subcommittee on Enforcement Coordination, Victims Issues and Community Outreach, and was a member of the Subcommittees on Criminal Practice, Violent and Organized Crime and Civil Rights.
Before serving as the US Attorney, Tim was a partner at an international law firm where he represented individuals and business entities in white collar criminal defense matters. From 1994 to 2006, Tim served as Assistant United States Attorney in the District of Columbia and the Western District of Virginia. Prior to law school, Tim served on the staff of then-Senator Joseph R. Biden. He is a graduate of the University of Virginia School of Law.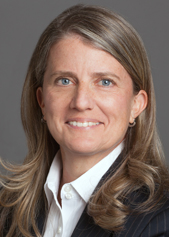 Anne M. Tompkins, right, has joined Cadwalder, Wickersham & Taft as a partner in the firm's White Collar Defense and Investigations Group, resident in the Charlotte and Washington offices. Her practice focuses on representing companies and financial institutions, as well as their officers and directors in criminal, civil, and administrative investigations.
Anne was the United States Attorney for the Western District of North Carolina from April 2010 to March 2015. She led numerous high-profile, complex criminal and civil investigations during her tenure, including a public corruption case involving the former mayor of Charlotte, the national security case against former general and CIA Director David Petraeus. Anne served on the AGAC and was appointed Co-Chair of the Civil Rights Subcommittee and was an active member of the Health Care Fraud and White Collar Crime Subcommittees.
Anne also served as an Assistant U.S. Attorney in the Western District of North Carolina, during which time she was detailed for eight months to the Regime Crimes Liaison Office in Baghdad, Iraq, where she assisted the Iraqi Special Tribunal investigation into international humanitarian crimes committed by members of the regime of Saddam Hussein.
Anne was an adjunct professor at the Charlotte School of Law, teaching Criminal Procedure and White Collar Crime. She received her law degree from the University of North Carolina School of Law.