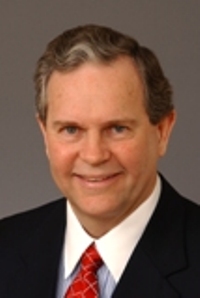 President Matt Orwig has scheduled the Spring NAFUSA meeting of the officers and board of directors for May 16, 2015 in Nashville, Tennessee. Orwig has also named Past President Jay Stephens, shown left, to a new position as Counsel to the Board.
Board member Hal Hardin will serve as the host in Nashville, having served as U.S. Attorney in the Middle District of Tennessee, 1977-1981. Hardin's Tennessee roots are shown by this article Prison Mates published in the Nashville Bar Journal in March 2015, where Hal reflects on his ancestors who fought in the the battle of New Orleans under General Andrew Jackson and the Civil War. Hal's great grandfather, Isaac Henry Hardin was captured by General Ulysses S. Grant.
Hardin met last week in Big Bend National Park with Executive Director Rich Rossman and Executive Director Emeritus Ron Woods, where they vacationed with Susan Adzick, Patty Rossman, and Patty Woods. There was absolutely no discussion of NAFUSA matters, but there was a great time had by all.