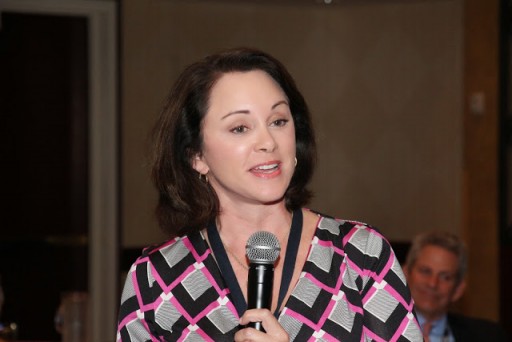 Alabama Attorney General Strange announced today the appointment of NAFUSA board member Alice Martin as Chief Deputy Attorney General effective May 1, 2015.  Martin, shown above at the NAFUSA 2013 conference in Washington, a Mississippi native, brings 25 years of experience in civil affirmative and defensive litigation, as well as criminal prosecution and defense.
"I am pleased to welcome Alice Martin as my new Chief Deputy Attorney General," said Attorney General Strange, who spoke on a panel on immigration at NAFUSA's 2012 conference in Atlanta.  "She possesses an extensive legal background in federal and state courts as well as in private practice.  A former assistant U.S. Attorney in Memphis, Tennessee, Martin continued her impressive career in Alabama as a Circuit Judge for the 11th Judicial Circuit in Lauderdale County before President George W. Bush appointed her U.S Attorney for the Northern District of Alabama from 2001 to 2009.  She is also no stranger to the Alabama Attorney General's office having recently served as Deputy Attorney General for the Department of Examiners of Public Accounts since 2013."
The holder of an undergraduate degree from Vanderbilt University and a law degree from the University of Mississippi, Martin is married to Louis Martin.  They live in Florence and have three adult daughters.
"I look forward to working with Attorney General Strange given his priorities and our good working relationship," Martin observed.  "I could not pass on the exciting opportunity to join an office I greatly respect and work with the high caliber of professionals that represent the legal interests of this State."