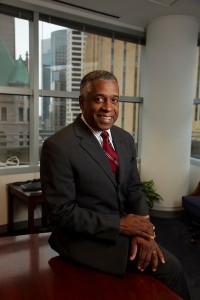 On Friday, March 20, 2015, Attorney General Eric Holder released the following statement on the departure of Director B. Todd Jones of the Bureau of Alcohol, Tobaccos, Firearms and Explosives:
Throughtout his tenure as Director of the Bureau of Alcohol, Tobacco, Firearms and Explosives, Todd Jones has cemented his reputation as an exemplary leader, a consummate professional, and an outstanding public servant.  Since 2011, when I asked Todd to serve as Acting Director of ATF, he has made bold changes, advanced forward-looking policies, and taken innovative steps to strengthen ATF's investigative capabilities—including ballistic imaging technology that recently played a critical role in the investigation of the shooting of two police officers.  With his guidance, ATF has implemented its Frontline business model—a data-driven approach designed to ensure the agency can focus its resources to achieve maximum impact.  The agency has developed groundbreaking law enforcement initiatives across the country to combat violent crime and bring dangerous criminals to justice.  And as a result of Todd's leadership, ATF has built a proactive, creative, and effective team that is well-prepared to drive the agency into the future.

As a former officer in the United States Marine Corps, a highly talented prosecutor, and a proven leader who has been named a U.S. Attorney by two different presidents, Todd Jones has never hesitated to answer the call to serve his community and his country with exceptional integrity and uncommon distinction.  As the first ever Senate-confirmed Director of ATF, his indelible legacy will serve as an inspiring example for all those who follow him.  On behalf of the Department of Justice, I thank him for his extraordinary service and wish him all the best as he takes the next steps in his already remarkable career.
On Monday, March 23, Roger Goodell, the commissioner of the N.F.L., told the league's 32 team owners that he would appoint Jones as the league's new chief disciplinary officer.