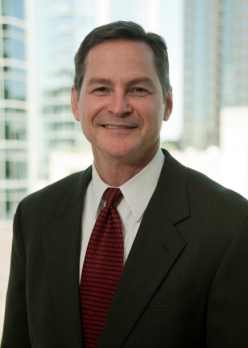 NAFUSA President Matt Orwig, shown left, has begun plans for the 2015 conference to be held in Scottsdale, Arizona at The Phoenician on October 15-18, 2015, with a special conference rate of $325 per night. Registration will not begin until July, but mark your calendar now.
The NAFUSA Board and Officers will hold their spring meeting in Nashville May 14-17, 2015, at The Hermitage Hotel. As is the custom, board members will pay their own travel and hotel expense.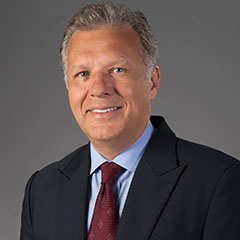 President Elect Greg Vega, shown right, has announced that the 2016 NAFUSA conference will be held on October 6-9, 2016, in San Diego at the world famous Hotel Del Coronado with a fabulous conference rate of $295 per night.
NAFUSA begins 2015 with 256 active dues paying members, including 20 senior members and 55 lifetime members. Invoices for 2015 dues will be sent via email in January, with a due date of February 28, 2015. But there is no need to wait. Send your check payable to NAFUSA to Rich Rossman, at the address below. Better yet, join your 55 colleagues who are life members. See a list of lifers on the link at the top of the home page, including Ron Tenpas, the latest to become a life member, having done so on December 31, 2014. Regular dues are $150 per calendar year; $50 for seniors (fully retired and over 70) and $1500 for lifetime.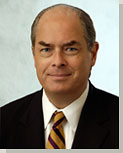 The NAFUSA Foundation, a separate 501(c)(3) tax-deductible entity, continues its drive to raise an additional $1 million reward for information that would lead to the arrest and conviction of the murderer(s) of Tom Wales, the Assistant United States Attorney who was murdered on October 11, 2001 at his home, in what is believed to have been a work related assassination. The Foundation has raised $405,000 to date, to supplement the $1 million offered by DOJ. A pledge is only called if someone comes forward with information and the government determines that the person qualifies for payment of the reward funds put up by the government. If payments are ever made, they will be tax-deductible. If you have not made a pledge, and would like to, contact Foundation President Mike McKay, shown left, whose contact information is listed on the member directory on the home page.
In addition, the Foundation has announced it will undertake a second project: funding grants to U.S. Attorney Offices throughout the country to fund projects not normally paid by DOJ but consistent with NAFUSA principles. The NAFUSA board voted to transfer $25,000 of NAFUSA funds to the Foundation as seed money for this important initiative. In addition, the 2015 dues invoices will have a line where you can make a separate tax-deductible contribution to the Foundation for this purpose.
In January we will also begin to solicit 2015 sponsors. Our sponsors are critical to the success of our annual conferences, which would not be possible without their financial assistance. The Board has decided that for 2015, sponsors at the $15K level and above will continue to have an event (such as the Thursday evening reception) named in their honor and receive up to 4 complimentary registrations. Sponsors at the $10K level will also receive up to 4 complimentary registrations. Sponsors at he $5K level will receive two complimentary registrations. As soon as checks are received, sponsor links will be added to the home page and appear in every newsletter for the remainder of the calendar year. Recognition will also be made in all conference materials. Contact Rich Rossman for more details.