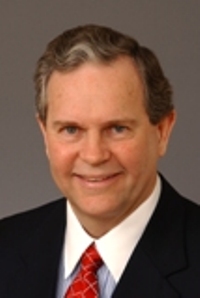 Raytheon Company announced on Wednesday, December 17, 2014, that Jay B. Stephens, Senior Vice President, General Counsel and Corporate Secretary of Raytheon, has advised the Company of his intention to retire at the end of March 2015. For more than twelve years, Stephens has served as Senior Vice President and General Counsel of Raytheon and for the past eight years has also served as Corporate Secretary of the Company. Stephens is a past president of NAFUSA (2012-2013), having led the successful conference in Washington in 2013.
"Jay's leadership has had a tremendous impact on Raytheon and contributed significantly to our success over the past twelve years," noted Thomas A. Kennedy, Raytheon Chairman and CEO. "He has been instrumental in supporting our global business strategy, successfully managing the Company's risk profile, fostering a culture of compliance and business integrity, and building a collaborative team of professional business partners."
In advising the Company of his plans to retire, Stephens noted, "During the past twelve years, I have been honored to lead a great team of dedicated professionals, to contribute to the success of our customers, employees, shareholders and business partners, and to serve the critical mission of protecting the national security of America and its allies."
Before joining Raytheon, Stephens served in a number of positions in both the public and private sectors. He served as Associate Attorney General of the United States, Deputy General Counsel of Honeywell International, United States Attorney for the District of Columbia, Deputy Counsel to the President of the United States, and as a partner in the Washington office of a national law firm, among other roles. He currently serves on the boards of a number of non-profit educational and professional organizations. Earlier this year, Stephens was named one of America's top fifty general counsels by the National Law Journal.
Stephens is widely recognized as a strong business partner who has built a team of talented, engaged professionals who champion the Company's efforts to achieve a reputation for sound corporate governance, corporate responsibility, and regulatory compliance practices.
"Jay Stephens has been a key partner in the successful work of our Board, and he has consistently contributed sound counsel and good judgment," said Vern Clark, Lead Director of Raytheon's Board of Directors. "The integrity and credibility of his leadership have been a catalyst in shaping Raytheon's reputation for exceptional corporate governance and sound business practices."