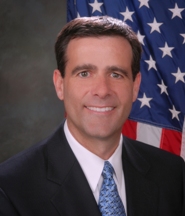 In last Tuesday's election, NAFUSA member John Ratcliffe, shown right, won a seat in the 114th United States Congress representing the 4th District of Texas. Ratcliffe served as the United States Attorney for the ED of Texas 2007-2009. He had served as the first assistant to NAFUSA President Matt Orwig, and succeeded Orwig when the latter returned to private practice. Ratcliffe is currently a partner with the Ashcroft Law Firm in Dallas.
Ratcliffe will join Susan Brooks, who was reelected to Congress to represent the 5th District of Indiana, with a whopping 65.2% of the vote. Brooks, shown left, a regular at NAFUSA's annual conferences, served as the U.S. Attorney for the SD of Indiana 2001-2007.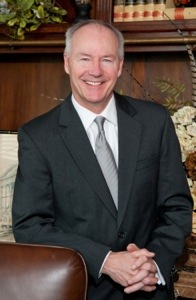 Another former U.S. Attorney, Asa Hutchinson, shown right, was elected governor of the State of Arkansas. He served the WD of Arkansas 1982-1985. He also served in the U.S. House of Representatives, and was the administrator of the DEA.
Former U.S. Attorney Tom Corbett did not fare so well in last Tuesday's election. Corbett, who served as U.S Attorney for the WD of Pennsylvania 1989-1993, was defeated in his effort to be reelected governor of the State of Pennsylvania.