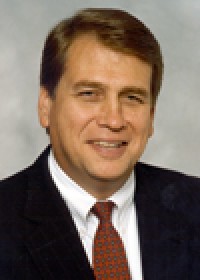 On September 2, 2014, Baker Donelson announced the addition of NAFUSA member Joe D. Whitley and Jason R. Edgecombe to the Firm's Government Regulatory Actions Group.
Whitley joins Baker Donelson as chair of the Firm's White Collar Practice and a shareholder in Baker Donelson's Atlanta and Washington offices, where he represents clients nationally and internationally in white collar criminal matters and regulatory enforcement, corporate internal investigations, Foreign Corrupt Practices Act (FCPA) and U.S. export controls and compliance. He also advises on corporate compliance, health care fraud and FDA-related matters. Whitley has had a wide-ranging career in the Department of Justice, having served as the Acting Associate Attorney General during the George H.W. Bush administration, and being appointed by Presidents Reagan and Bush, respectively, to serve as the United States Attorney in the Middle and Northern Districts of Georgia.  In 2003, he was appointed by George W. Bush as the first General Counsel of the United States Department of Homeland Security and served in that position for two years before returning to private practice.
A frequent speaker and lecturer on white collar, compliance and corporate governance issues, Whitley has been recognized in The Best Lawyers in America since 2001 in the area of Administrative/Regulatory Law and in Chambers USA since 2014 in the area of White-Collar Crime and Government Investigations. He has also been listed in Georgia Super Lawyers since 2010 and in Washington, D.C. Super Lawyers since 2012. Whitley is an active member of the American Bar Association and currently chairs the ABA's Administrative Law and Regulatory Practice Section, and is a member of the Criminal Justice Section.
"Mr. Whitley and Mr. Edgecombe are respected practitioners in the area of white collar criminal matters and government investigations," said Gary C. Shockley, leader of Baker Donelson's Government Regulatory Actions Group. "Joe's extensive legal practice and background in public service and Jason's experience with internal investigations make them excellent additions to our team.  I am pleased Joe will be our new leader as chair of the Firm's White Collar Group."
Whitley called his move to Baker Donelson a great opportunity. "Baker Donelson has a wonderful Southern footprint," he said. The firm, based in Memphis, has 700 lawyers, mostly in the Southeast, Texas and Florida. Whitley said the firm's institutional clients, particularly in health care, were a draw. "The firm has a large presence in Nashville, the epicenter of health care in the United States, which was an important factor in my decision," Whitley said.