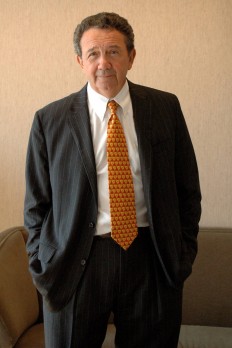 NAFUSA member Peter F. Vaira (E.D. Pennsylvania, 1978-1983) joined the Philadelphia law firm of Greenblatt, Pierce, Engle, Funt & Flores (GPEFF) in March, 2014. Vaira will serve as special counsel. In announcing his joining the firm, GPEFF stated:
Peter's over 50 years of practice, during which he has handled the most complex criminal and civil matters in state and federal court, has earned him a reputation as one of the most respected attorneys in the region. Mr. Vaira is also a widely sought after arbitrator, mediator, special master, and independent hearing officer with numerous years of experience in the field of alternative dispute resolution.

Mr. Vaira will direct GPEFF's alternative dispute resolution practice while also working alongside Michael J. Engle who leads our white collar practice group. We are honored to have such a tremendously accomplished attorney practicing law with our talented team of trial lawyers.
Founded over 20 years ago as an aggressive criminal defense law practice, GPEFF  has since become an established, full-service law firm, with offices in both Pennsylvania and New Jersey. www.gpeff.com.
Vaira has written many fine articles in The Legal Intelligencer. Click here The Legal Intelligencer, June 17, 2014 (1) to read his most recent, Protecting Law Firms From Increasing Cyberattacks.