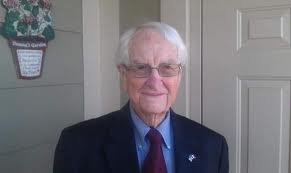 Long time NAFUSA member Johnnie "Mac" Walters, died at his home in Greenville, South Carolina, on Tuesday, June 24, 2014. He was 94. See the full obituary from today's New York Times. He served as assistant attorney general (1969-1971) and as commissioner of Internal Revenue (1971-1973) in the Nixon Administration.
As described in his memoirs, Our Journey, published in 2011,
In 1971 embattled President Richard M. Nixon sought to use the Internal Revenue Service as a weapon to investigate and punish his "enemies." Tapes of White House conversations reveal that Nixon wanted as Commissioner "a ruthless son-of-a-bitch that he will do what he is told; that every income tax return I want to see I see; that he will go after our enemies and not go after our friends."
Attorney General John Mitchell recommended Assistant AG Johnnie Mac Walters. Apparently no one checked with Walters who was "shocked" when White House Counsel John Dean presented him with an "enemies list." Walters resisted pressure from the White House and told Secretary of the Treasury George Schultz that he could "have my job anytime he wanted it."
Walters earned his law degree from the University of Michigan Law School. He served in World War II in the U.S. Army Air Force as a navigator, flying fifty bombing missions. He was awarded a Legion of Honor award from the nation of France in 2012.
Walters is survived by his wife, Donna Hall Walters, and his sons Hilton and John Roy; and his daughters, Donna Diane Gent and Betsy Kukorowski; five grandchildren and one great-grandson. A memorial service will be held at the  First Baptist Church in Greenville at 2 p.m. on July 19, 2014.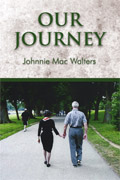 At NAFUSA's request, an American flag was flown over the Department of Justice on June  27, 2014, in honor of Johnnie Mac Walters and will be presented to his family as a token of the appreciation in which he was held by his colleagues.