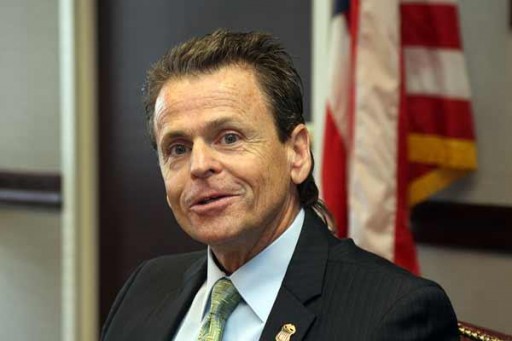 NAFUSA's newest member is Robert E. O'Neill, who stepped down as the United States Attorney for the Middle District of Florida in 2013 to join the Freeh Group International Solutions, LLC (FGIS) where he became a Managing Director.
A native of the Bronx, New York, O'Neill has been a resident of Florida for over 20 years and has spent most of that time prosecuting crimes in federal courtrooms in Tampa and Miami. Prior to serving the Middle District since 1993, O'Neill served as Assistant U.S. Attorney in the Southern District of Florida in Miami from 1986 to 1990.
Louis J. Freeh, former FBI Director and FGIS Chairman, said he was delighted to have O'Neill on-board and explained that his Florida experience brings additional strategic value to the firm. O'Neill opened the new Miami office for FGIS, a strategy that not only draws on O'Neill's significant local knowledge, but also provides a base for FGIS' growing Latin American practice.
O'Neill has held most of the other senior leadership positions within the U.S. Attorney's Office in the Middle District of Florida, including: First Assistant United States Attorney; Chief of the Criminal Division; and Chief of the Special Prosecution Section. O'Neill also has served with distinction as Deputy Chief in Charge of Litigation, Narcotics and Dangerous Drugs Section, U.S. Department of Justice, and as an Associate Independent Counsel, on two separate occasions. O'Neill said he was excited to be part of a growing firm like FGIS whose reputation as a leader is well known. "I am thrilled to team up with a group of outstanding professionals who are doing great work for great clients," said O'Neill, "and to work with the likes of Louie Freeh, Jim Bucknam, and their colleagues, some of whom I have known for over 25 years, is a bonus."
O'Neill's early career includes serving as an Assistant District Attorney in the Manhattan District Attorney's Office and practicing as a trial lawyer in the New York law firm of Kramer, Dillof, Tessel, Duffy & Moore. O'Neill graduated from Fordham University, Bronx, New York (magna cum laude) and New York Law School (cum laude).
Freeh Group International Solutions, LLC (FGIS) is a global risk management firm serving in the areas of business integrity and compliance, safety and security, and investigations and due diligence. FGIS was founded by Louis J. Freeh, former director of the Federal Bureau of Investigation (FBI) and former federal judge. In addition to Judge Freeh, the management team of FGIS includes former senior law enforcement officials, legal consultants, accountants, and security and compliance experts.