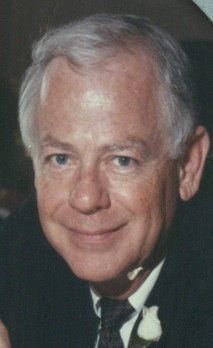 Carl Kirkpatrick, who served as the United States Attorney for the Eastern District of Tennessee, 1993-2000, passed away at his home on Tuesday, November 26, 2013.  He was a graduate of Vanderbilt University.
In addition to his service as U.S. Attorney, he was the district attorney general in the Second Judicial District of Sullivan County for 28 years. As DA, he prosecuted over 15,000 criminal cases and 700 jury cases (six resulting in the death penalty). While president of the Tennessee District Attorneys General Conference, Kirkpatrick was instrumental in passing many state laws, improving the lives of Tennessee citizens.
Throughout his life Kirkpatrick was awarded numerous honors including: American Legion Distinguished Service Award, Kingsport Times News Award for Community Achievement, Optimist Clubs' Law Enforcement Award, and the Tennessee Governor's Highway Safety 1991 and 1992 Personal Service Award. In his leisure time, he also enjoyed tennis, motorcycling, water skiing, and snow skiing. Kirkpatrick  is survived by his wife, Kathleen Kirkpatrick and  step-daughter, Stefanie Hess. The family will receive friends, at a date to be determined, with a Celebration of Life (time) at Christ Covenant Presbyterian Church in Farragut, Tennessee. In lieu of flowers, the family would welcome contributions to the Wounded Warriors Project.
NAFUSA has made arrangements to have a flag flown over Main Justice in Kirkpatrick's honor, and NAFUSA member and close friend, Russ Dedrick will present the flag to the Kirkpatrick family as a remembrance of the esteem in which he was held by his former colleagues.