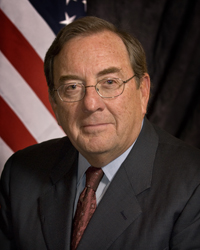 NAFUSA member and former board member Joseph P. Russoniello has joined the newly opened San Francisco office of Los Angeles litigation boutique firm Browne George Ross LLP. The firm is a 10-lawyer firm that litigates high-stakes cases.
Russoniello served as the United States Attorney for the Northern District of California 1982-1990, and again in 2008-2010. Since leaving the U.S. Attorney's position, he has been doing mostly consulting work. Russoniello also served as Dean of the San Francisco Law School for five and a half years. He received a J.D. degree from New York University Law School. He has served as special agent with the Federal Bureau of Investigation, and later served as an assistant district attorney for the City and County of San Francisco.
The new San Francisco office of Browne George Ross will have an emphasis on white-collar crime and complex corporate litigation.