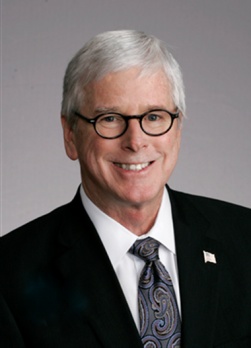 NAFUSA member Donald J. DeGabrielle, former United States Attorney for the Southern District of Texas, has joined Bracewell & Giuliani in its Houston office as a partner in its white collar defense, internal investigations and regulatory enforcement practice. In addition to serving as the U.S. Attorney, DeGabrielle has served as a special agent with the FBI and an assistant U.S. attorney.
"The judgment one develops and exercises as U.S. Attorney is unparalleled. It gives Don the ability to advise clients with insight that very few lawyers possess," added Mayor Rudolph W. Giuliani, the firm's name partner and a lifetime member of NAFUSA.
During his time with the U.S. Attorney's Office, DeGabrielle led the Criminal Division within the district and held an assignment with the Public Integrity Unit, where he focused on trials related to public corruption, white collar crime, environmental crimes and bank fraud, trying over 50 criminal jury trials. He also spent a year as the resident legal adviser to the South African National Directorate of Public Prosecutions, serving as a consultant and adviser for rule of law and criminal justice development.
Before his tenure in the Southern District of Texas, DeGabrielle was an assistant district attorney in New Orleans, where he conducted more than 150 jury trials. He is also a former FBI special agent in New York and New Orleans.
Bracewell & Giuliani LLP is an international law firm with 470 lawyers in Texas, New York, Washington, D.C., Connecticut, Seattle, Dubai and London, serving Fortune 500 companies, major financial institutions, leading private investment funds, governmental entities and individuals concentrated in the energy, technology and financial services sectors worldwide.
###