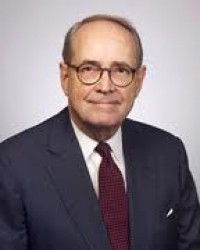 NAFUSA member and former Attorney General Dick Thornburgh spoke at a June 24, 2013, program on U.S. and International Anti-Corruption Law at American University Columbus College of Law. The title of Thornburgh's address was The Global Effort to Contain Official Corruption. He reviews the efforts being made to deal with official corruption, both at the country level and at the level of multi-national organizations. He then discusses a "checklist of the 'nuts and bolts' required for executing an effective anti-corruption program, " and concludes:
Any message of quality of life in any country or region must include consideration of its quality of governance. In the long run, corrupt rulers cannot provide their constituents with fulfillment of their hopes and aspirations at a price they are willing to tolerate. Sooner or later, citizens worldwide will demand higher standards and more accountability from those who govern them. And that will hold out the promise of true progress for all.
Thornburgh also served as the United States Attorney for the Western District of Pennsylvania (1969-1975), Governor of Pennsylvania (1979-1987) and Under-Secretary General of the United Nations (1992-1993). He currently practices with K&L Gates in Washington.