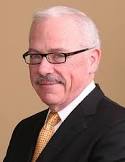 NAFUSA member Bob Barr has teamed up with Mary McCarthy, a former high-ranking intelligence official, in an Op-Ed piece published by The Christian Science Monitor entitled How to protect Americans from anti-terrorism data sharing.
Barr and McCarthy describe fusion centers as "state and regionally based information-sharing hubs designed to pool the knowledge and expertise of state, local, and federal law enforcement, intelligence agencies, military officials, and private sector entities." But they opine that the centers are not being run properly and pose "very real risks" to civil liberties. They propose remedies to fix the perceived problems.
The editorial relies heavily on the Recommendations for Fusion Centers: Preserving Privacy & Civil Liberties While Protecting Against Crime & Terrorism report released by The Constitution Project's Liberty and Security Committee. Barr and McCarthy are members of the committee, as are NAFUSA members Asa Hutchinson and William Sessions.
Barr served as the United States Attorney for the Northern District of Georgia 1986-1990, and as a member of Congress (R-Ga.).