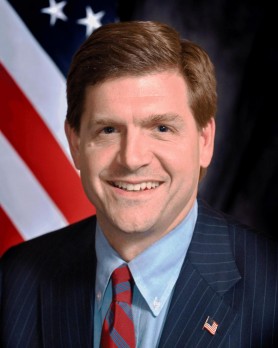 NAFUSA member John C. Richter, formerly vice president and deputy general counsel at WellCare Health Plans, Inc., is rejoining King & Spalding as a partner in its special matters and government investigations practice in Washington, D.C., effective September 4, 2012. Richter will focus primarily on health care investigations and qui tam cases.
Richter's return to King & Spalding follows his two-year stint at WellCare supervising litigation, internal investigations and business contracting at the $6 billion provider of managed care services targeted to government-sponsored health care programs. At WellCare, he led the successful resolution of enterprise-threatening criminal and civil matters the company had been facing.
Richter served as the U.S. Attorney for the Western District of Oklahoma, 2005-2009, and the acting assistant attorney general for the Criminal Division at the U.S. Department of Justice. In 2009, he received the U.S. Department of Health and Human Services' Inspector General's Award for Combating Medicare and Medicaid Fraud.
Richter also served as an assistant U.S. attorney in Georgia and Oklahoma, where he investigated and prosecuted white collar and public corruption cases. He also served as an assistant district attorney in Georgia. While at King & Spalding's Atlanta office from 1994 to 1998, Richter represented individual and institutional clients in securities and other commercial litigation matters. He is a graduate of the University of Virginia School of Law.
King & Spalding is an international law firm that represents a broad array of clients, including half of the Fortune Global 100, with 800 lawyers in 17 offices in the United States, Europe, the Middle East and Asia. The firm has handled matters in over 160 countries on six continents.