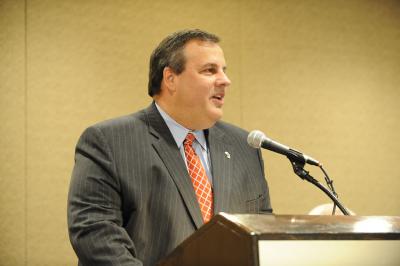 As reported today in The Huffington Post, NAFUSA member Chris Christie,  governor of New Jersey, has been selected to be the keynote speaker for the Republican national convention to be held in Tampa later this month.
Christie, shown above speaking at the 2010 NAFUSA conference in New York, served as United States Attorney for the District of New Jersey, 2001-2008, and as governor of New Jersey since 2010.
Huff Post Politics writes:
The keynote speech is the highest profile spot for someone not accepting the party's presidential or vice presidential nominations. The slot has launched many political figures, most notably a little-known state senator from Illinois named Barack Obama in 2004. Four years later, he won the White House.