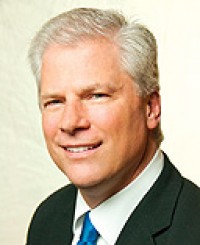 NAFUSA member and former board member John McKay has been honored by the American Jewish Committee (AJC) with its prestigious Judge Learned Hand Award.
In annoucing McKay's selection, the AJC stated:
In selecting individuals for this honor, AJC looks to those who have not only excelled at the highest professional levels, but who have imbued their work with an abiding sense of social responsibility. John has done both with dignity and integrity, and continues to make contributions to the pursuit of justice and equality.

John has been on the faculty of Seattle University School of Law as Professor from Practice since 2007. He served as the U.S. Attorney for the Western District of Washington form 2001 until he resigned in 2007 with eight other United States Attorney. During his legal career he served as the President of Legal Services Corporation to ensure equal access to justice under the law for all low-income Americans and held leadershiop positions at the American Bar Association and the Washington State Bar Association (WSBA). John was named Pro Bono lawyer of the Year in 1995 by the WSBA and [along with his brother and NAFUSA past president Mike McKay] received the Charles A. Goldmark Award for Distiguinished Service for his contributions to equal access to justice for all in 2008.
McKay will be honored by the AJC at a luncheon on September 12, 2012, at the Four Seasons Hotel Seattle. The keynote speaker will be William D. Ruckelshaus, who keynoted NAFUSA's 2009 conference in Seattle.