Steven J. Kuzma, the American Leader for the Corporate Compliance Advisory Services group within Ernst & Young's Fraud Investigation & Dispute Services, is working with NAFUSA to coordinate a two hour panel discussion entitled Corporate Compliance- Investigations, Diligence & Analytics. The panel, sponsored by Ernst & Young will be held on Friday morning, October 12, 2012, at NAFUSA's conference in Atlanta.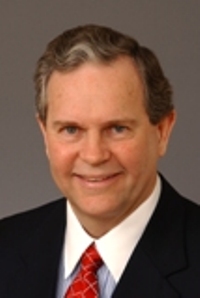 Jay Stephens, President Elect of NAFUSA, will be the panel moderator. Panel members will include Lanny A. Breuer and Dan K. Webb.
Jay B. Stephens, shown right, is senior vice president, general counsel and secretary of Raytheon Company. Raytheon, with 2011 sales of $25 billion and 71,000 employees worldwide, is a leader in defense, homeland security and other government markets worldwide. Stephens leads the company's legal and regulatory affairs, ethics and compliance programs, and corporate governance activities.
Prior to joining Raytheon, he served as associate attorney general of the United States. Before becoming associate attorney general, Stephens was corporate vice president and deputy general counsel for Honeywell International (formerly AlliedSignal). From 1993 to 1997, Stephens was a partner in the Washington, D.C., office of the law firm of Pillsbury, Madison and Sutro, where his practice focused on complex litigation, regulatory matters and corporate governance issues. He also served as co-managing partner of the firm's Washington office.
Stephens served as the United States Attorney for the District of Columbia, 1988-1993. From 1986 to 1988, Stephens served in the White House as deputy counsel to President Reagan, where he was responsible for a wide range of legal policy and regulatory issues and for providing counsel and advice to the President and senior White House staff.
From 1973 to 1985, Stephens served in a variety of positions with the U.S. Department of Justice and in the private sector, including principal associate deputy attorney general, assistant U.S. attorney and assistant special Watergate prosecutor. He also worked as an assistant general counsel with the Overseas Private Investment Corporation and as an associate with the Washington law firm of Wilmer Cutler & Pickering.
Stephens graduated from Harvard College magna cum laude and Phi Beta Kappa with a bachelor's degree in government, attended Oxford University on a Knox Fellowship, and earned his Juris Doctor degree cum laude from the Harvard Law School. He currently serves on the board of directors of the New England Legal Foundation, NAFUSA and the Atlantic Legal Foundation. Stephens also serves on the advisory boards of the American Enterprise Institute's Legal Center for the Public Interest and the Georgetown Law School Corporate Counsel Institute, as well as on the General Counsel Committee of the National Center for State Courts, and as a trustee of the American Friends of New College, Oxford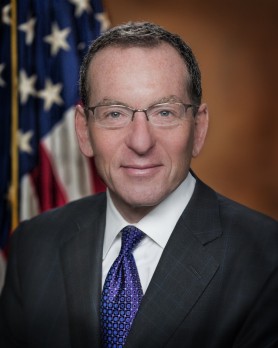 Lanny A. Breuer, shown left, was unanimously confirmed as assistant attorney general for the Criminal Division on April 20, 2009. He oversees nearly 600 attorneys who prosecute federal criminal cases across the country and works closely with the U.S. Attorneys' Offices in connection with the investigation and prosecution of criminal matters in their districts. He regularly testifies before Congress on the Administration's policy initiatives and advises the attorney general and the White House on matters of criminal law. Breuer also serves as the Department's representative on the Atrocities Prevention Board, which President Obama announced in April 2012.  For his work as assistant attorney general, the National Law Journal named Breuer a "Visionary" in the Washington, D.C. legal community, and he was recently ranked sixth on Ethisphere's list of The 100 Most Influential People in Business Ethics.
Breuer began his legal career in 1985 as an assistant district attorney in Manhattan, where he prosecuted violent crime, such as armed robbery and gang violence, white collar crime, and other offenses. In 1989, he joined the law firm of Covington & Burling LLP, where he worked until 1997, when he joined the White House Counsel's Office as special counsel to President Clinton. As special counsel, Breuer assisted in defending President Clinton in the Senate impeachment trial.
Breuer returned to Covington in 1999 as co-chair of the White Collar Defense and Investigations practice group, where he specialized in white collar criminal defense and complex civil litigation and represented individuals and corporations in matters involving high-stakes legal risks. He also vice-chaired the firm's Public Service Committee. He has been recognized as a leading litigator by numerous publications, including American Lawyer ("45 Under 45"), Chambers USA, The Best Lawyers in America, Guide to the World's Leading White Collar Crime Lawyers, The International Who's Who of Business Lawyers, and Washingtonian ("Big Guns"). He is a fellow of the American College of Trial Lawyers, a barrister of the Edward Bennett Williams Inn of Court, and a member of the American Law Institute. Breuer received his J.D. from Columbia Law School.
NAFUSA member and former United States Attorney Dan K. Webb, shown below, is the chairman of Winston & Strawn, which he joined in 1985 after serving as the U.S. Attorney for the Northern District of Illinois (1981-1985). He received international attention for his successful prosecution of retired Admiral John Poindexter in the Iran-Contra affair. As the U.S. Attorney in Chicago, he spearheaded the "Operation Greylord" investigations into judicial corruption in Cook County, Ill.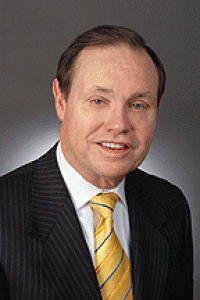 As a nationally known commercial litigator, Webb served as lead trial counsel for General Electric, successfully defending it against criminal price-fixing allegations related to industrial diamonds, as well as for his representations of Microsoft Corp. in its antitrust litigation, Philip Morris in its tobacco-related litigation, and Verizon in obtaining a $58 million verdict in a patent litigation matter.
One of the nation's top experts on internal investigations, Webb led a Winston & Strawn team in conducting an internal investigation at the New York Stock Exchange related to the compensation of its former Chairman and CEO, Richard A. Grasso. Following Winston's investigation, summarized in what is now known as the "Webb Report," the New York's Attorney General's Office sued Grasso for the return of more than $120 million in compensation. He is the co-author of Corporate Internal Investigations (Law Journal Seminars Press, 1993-present), considered by many general counsel to the the leading treatise on how corporate internal investigations should be conducted.
Among his many honors, Webb was selected by the National Law Journal as one of the "100 Most Influential Lawyers in America", ranked as the No. 1 white-collar criminal defense attorney by the Corporate Crime Reporter and ranked for bet the company litigation by The Best Lawyers in America. Webb is well known for community service and pro bono representation. He was a 2010 recipient of the Inns of Court Professionalism Award.
Webb is a fellow of the American College of Trial Lawyers and the International Academy of Trial Lawyers. He received his J.D. from Loyola University Chicago School of Law.