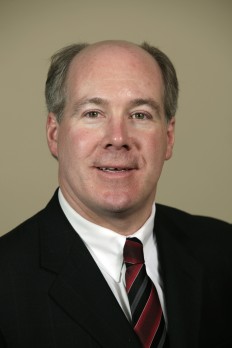 On June 5, 2012, New York Governor Andrew M. Cuomo announced that the State Senate unanimously confirmed the nomination of NAFUSA board member Terrance P. Flynn as a trustee of the New York Power Authority (NYPA). Established by Governor Franklin D. Roosevelt in 1931, NYPA is America's largest state power organization, with 17 generating facilities and more than 1,400 circuit-miles of transmission lines.
"I look forward to the opportunity afforded me by Governor Cuomo and the State Senate to be a member of the Power Authority's Board of Trustees," said Flynn. "NYPA is instrumental to the state's electric power system and economy, and I am honored to be soon working alongside the other trustees and the Power Authority's senior management. I hope to apply the experiences that I've gained over the years in the legal profession in contributing to NYPA's broad mission for New York State."
Flynn is a partner at Harris Beach where he is the co-leader of the firm's 13-office government compliance and investigations practice group. Founded in 1856, Harris Beach and its affiliates provide a full range of legal and professional services for clients across New York state as well as nationally. Harris Beach has more than 200 lawyers and is one of the country's Top 250 law firms as ranked by The National Law Journal.
As co-leader of this practice group, Flynn advises Fortune 500 or large privately held companies, including Facebook and Continental Airlines, on such matters as corporate compliance, commercial litigation, product liability, or personal injury litigation. Flynn is also a member of the Board of Directors of the Boys & Girls Clubs of Buffalo and the Federal Bar Council Foundation.
Prior to joining Harris Beach, Flynn served as the United States Attorney for the Western District of New York from 2006 to 2009. He received degrees in accounting and law from the University of Notre Dame and the University of Buffalo Law School.