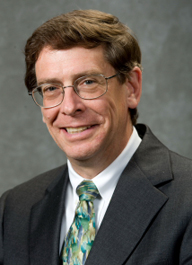 Professor Rory Little, of the University of California Hastings College of Law, will give a presentation on legal ethics at NAFUSA's Atlanta conference in October. He is a nationally recognized authority on criminal litigation ethics and on three occasions he has been awarded the "Best Professor" designation by Hastings' third-year class.
A graduate of Yale Law School, Little served as a law clerk to United States District Judge Louis F. Oberdorfer; Justice Potter Stewart (ret.); and Justice William J. Brennan Jr. He also clerked part-time for Justices Powell, Stevens and Chief Justice Burger in a unique one-year experience.
Little has served in the Department of Justice with the Organized Crime & Racketeering Strike Force, the U.S. Attorney's Office in the Northern District of California and as an associate deputy attorney general at Main Justice during the Clinton Administration.
Professor Little annually publishes a Review of the Supreme Court's Term: Criminal Cases for the ABA. He serves as reporter to the ABA's Task Force to Revise the Criminal Justice Standards, Prosecution and Defense Functions. He also is of counsel for appellate matters to McDermott Will & Emery.