With three new sponsors, NAFUSA has received a total of $48,500 towards the success of the 2012 Atlanta conference. They join existing sponsors Greenberg Traurig ($15,000), Perkins Coie ($5,000) and Cooley ($1,000) as 2012 sponsors.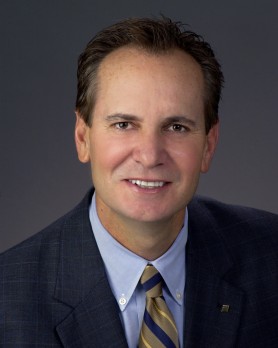 Ernst & Young, a longtime NAFUSA sponsor, has contributed $15,000. Steven J. Kuzma with E&Y's Fraud Investigation & Dispute Services, will coordinate a two hour panel in Atlanta on corporate internal investigations. Kuzma, shown left, has attended several NAFUSA conferences, and is a long time friend and supporter of the organization.
Kuzma is the Americas Leader for the Corporate Compliance Advisory Services group within Ernst & Young's Fraud Investigation & Dispute Services practice. He helps companies identify and prioritize compliance risks related to legal, regulatory or business requirements. He assists with the design and implementation of compliance programs and helps make sure those programs are integrated into the company's processes and controls. He also helps to measure the effectiveness of existing compliance programs and makes recommendations for improvements.
Steve has significant experience across a range of industries, including retail, consumer and industrial products; health care; life sciences; entertainment; real estate; agriculture; utilities; and technology. He advises on commercial disputes, fraud and forensic investigations and economic valuation and damages analysis.
Kuzma is a certified public accountant, certified fraud examiner and certified in financial forensics. Additionally, he is a senior member of the American Society of Appraisers with a focus on business valuation. He is recognized as being accredited in business valuation by the American Institute of Certified Public Accountants.
He holds a BBA from Florida Atlantic University and an MBA from Rollins College, both in finance and accounting. He completed postgraduate studies at Northwestern University's Kellogg Graduate School and Harvard Business School.
Bradley Arant Boult Cummings LLP, one of the largest law firms in the Southeast, with more than 400 attorneys, has joined the list of NAFUSA sponsors with a $7,500 contribution. NAFUSA past president and membership chair Jack Selden, shown right, is a partner in the firm's Birmingham, Alabama office. Selden served as United States Attorney for the Northern District of Alabama. He practices white collar criminal defense, Federal False Claims Act defense, and complex civil litigation. He is a graduate of the Alabama School of Law.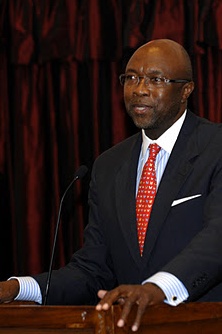 The third new 2012 Atlanta conference sponsor is Jones Day with a $5,000 contribution. With more than 2,400 lawyers, including more than 400 lawyers in Europe and 200 lawyers in Asia, Jones Day ranks among the world's largest law firms. The firm is also home to three members of NAFUSA's board of directors: President Richard H. Deane, shown right, (Northern District of Georgia 1988-2001), Secretary Matthew D. Orwig, shown below right, (Eastern District of Texas 2001-2007) and board member Karen P. Hewitt, shown below left, (Southern District of California 2007-2010).