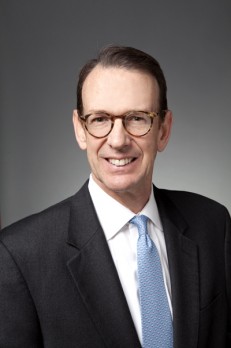 NAFUSA member Robert G. McCampbell recently joined the Fellers Snider law firm as a partner in the firm's Oklahoma City office.
Since graduating from Yale Law School in 1983, McCampbell has alternated between private and government practice, serving as an Assistant U.S. Attorney in the Western District of Oklahoma from 1987 to 1994 and returning to the office as U.S. Attorney from 2001 to 2005.  McCampbell's practice at Fellers Snider includes commercial litigation, white collar criminal defense, and administrative law.
In 2009 McCampbell was elected as a Fellow of the American College of Trial Lawyers, and this year he was named Administrative/Regulatory Lawyer of the Year in Oklahoma City by Best Lawyers publication.
Fellers Snider is a full-service law firm with offices in Oklahoma City and Tulsa.