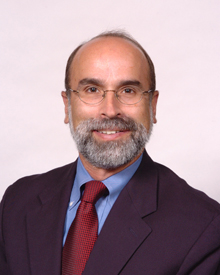 NAFUSA life member Michael Bromwich was selected by President Obama in June 2010 to reform the regulation and oversight of offshore drilling in the wake of the Deepwater Horizon accident and oil spill. He first served as the Director of the Bureau of Ocean Energy, Management Regulation and Enforcement (June 2010-September 2011), and then as Director of the Bureau of Safety and Environmental Enforcement (October-November 2011). Bromwich served as the chief public spokesman for the Obama Administration's reform of offshore drilling.
At the end of 2011, Bromwich left government and took a few months off to travel abroad with his wife. In April he launched The Bromwich Group , a strategic consulting firm that specializes in crisis management, strategic advising, offshore energy, and law enforcement. Click here to see recent media stories about the firm from the New Orleans Times-Picayune and The Houston Chronicle.
In May, Bromwich joined Goodwin Proctor as a partner in its DC and New York offices. He will specialize in internal investigations and white-collar defense. Bromwich intends to split his time between his consulting firm and the law firm. He is also a non-resident senior adviser at the Center for Strategic and International Studies (CSIS).
Bromwich served as Inspector General of the Department of Justice, 1994-1999. He also served as Associate Counsel in the Iran-Contra Office of Independent Counsel and as an Assistant U.S. Attorney in the Southern District of New York. He is a graduate of Harvard Law School.