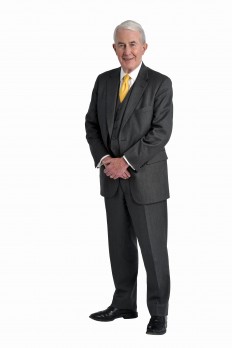 Long time NAFUSA member George H. Lowe was appointed a United States Magistrate Judge for the Northern District of New York in 2004. Earlier this year he retired from the bench and rejoined Bond, Schoeneck & King as of counsel in its Syracuse office. Judge Lowe had been a partner at Bond for twenty-one years prior to taking the bench. He will concentrate his practice on white collar criminal defense and complex federal civil litigation. He also expects to serve as a mediator and arbitrator, as well as performing service to the bar, including pro bono matters. He is currently co-chair of the New York State Bar Association's Committee on Access to Justice.
Judge Lowe served as the United States Attorney for the Northern District of New York, 1978-1982, and was an Assistant U.S. Attorney in the district from 1971-1976. He served two terms as a NAFUSA director and was president-elect in 2003, but stepped down when he took the bench.
This fall Judge Lowe will be a visiting professor in Odessa, Ukraine. He is a graduate of the Columbia University School of Law.