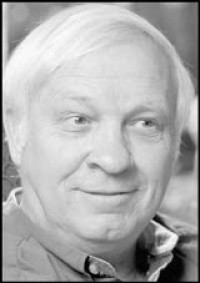 The article in the May newsletter about Hal Hardin's role in the Tennessee Governor Blanton matter brought back many memories for NAFUSA member W. Hickman Ewing, who writes:
In August 1977 Mike Cody was the U.S. Attorney in Memphis. As an AUSA I successfully tried a topless nightclub operator (the week Elvis died). He turned, and began giving us information about lots of official corruption. We wired him in Memphis, and he ultimately had conversations with officials, including Gov. Blanton's chief of security. This led to paying money to have the Gov. issue executive clemencies and pardons.  The chief culprits were the Gov.'s Legal Counsel and Extradition officer. The investigation heated up in 1978, and at some point Mike and Hal Hardin, his MD TN counterpart recused themselves from the investigation. By that time Joe Brown was the First Asst. in Nashville, and I was 1st Asst. in Memphis.

Lamar Alexander (my fraternity brother at Vanderbilt) won the governor's election in Nov. 1978. The investigation went overt in mid – December 1978, with search warrants being executed at various offices at the State Capital. Joe and I questioned Gov. Blanton in the grand jury in December (he was represented by former U.S. Atty/Watergate prosecutor Jim Neal). We had witnesses/sources inside the Blanton administration, and got word that the lameduck Gov. was going to pardon/give clemency to a number of people, some of whom had paid money.  We advised Hal, who was then the key man in getting the wheels moving so that Lamar could be sworn in early.

Joe and I went to the State Capitol building that night –it was like a banana republic rebellion. Loyal TN Highway Patrol (THP) forces were providing security for the capital. We had an outstanding subpoena out for more prisoner files, andthe THP wouldn't let anyone leave with files. Joe and I went to various offices giving advice about what could and could not be removed. We met that night in the capital with a member of new Gov.Alexander's staff, along with a Republican lawyer he had brought along to give advice –one Fred Thompson (former AUSA for the MD TN).

Joe and I went on to handle the indictments, trials and some guilty pleas. When Pres. Reagan was elected both Joe and I were named U.S.Attorneys for our districts, having come up through the ranks, and having both served as First Asst. AUSA's the 4 year's previous.
Ewing, shown above, served as U.S. Attorney for the Western District of Tennessee from 1981-1991. He also served as Deputy Independent Counsel, 1994-2001. A Navy veteran, Ewing was a swift boat captain in Vietnam. He practices law in Germantown, Tennessee. Brown, shown below, served as U.S. Attorney for the Middle District of Tennessee, 1981-1991. He is currently a United States Magistrate Judge in Nashville.