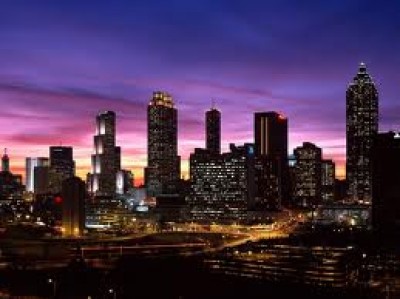 NAFUSA President Rick Deane has announced early plans for the NAFUSA annual conference to be held in Atlanta, Georgia, October 11-13, 2012. The conference will be held at the W Atlanta Downtown, and will begin with a cocktail reception on Thursday evening, October 11, at the East Lake Golf Club, the home course of legendary golfer Bobby Jones and the oldest golf course in Atlanta.
Golf will be available at East Lake on the afternoon of October 11, beginning at noon. Price per player will be $273.45, which includes taxes. Gratuties are not permitted. Although the golf fees are high, East Lake is private, historic, caddie only and the NAFUSA golfers will be playing the course the week following the FEDEX Tour Championship, which consists of the top 30 players for the year, one of whom will be declared the player of the year. Proceeds from the course support the East Lake foundation efforts to enrich the lives of the children of the neighborhood. These children now have a charter school, a resident golf pro for kids, a golf academy and their own outstanding neighborhood golf course. Details will be published soon as to how to sign up for golf.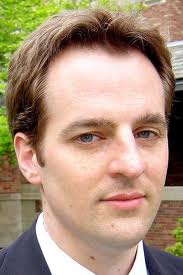 The conference will continue at the W Hotel with continuing education programs on Friday and Saturday mornings. Charlie Savage, shown above, of The New York Times has agreed to join us for the third year in a row, and will moderate a two hour panel on immigration issues on Saturday morning. He is a Washington correspondent for The Times. Savage covered national legal affairs for the Boston Globe from 2003 to 2008. He received a Pulitzer Prize for National Reporting in 2007. His book about the growth of executive power, "Takeover: The Return of the Imperial Presidency and the Subversion of American Democracy," was named one of the best books of 2007 by both Slate and Esquire.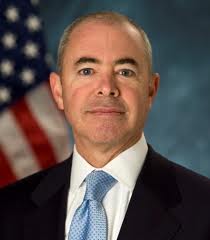 Joining Savage on the immigration panel will be Alejandro ("Ali") Mayorkas, right, the Director of United States Citizenship and Immigration Services (USCIS) at the Department of Homeland Security. He was nominated by President Obama and confirmed unanimously by the Senate on August 7, 2009. Mayorkas leads the agency charged with operating the largest immigration system in the world, with a workforce of more than 18,000. He served as the United States Attorney for the Central District of California 1999-2001 and is a member of NAFUSA. Prior to becomming the Director of USCIS, Mayorkas was a partner in the law firm of O'Melveny & Myers LLP. He is a graduate of Loyola Law School.
On Friday afternoon, a luncheon will be held at The Carter Center . The conference will conclude with a Saturday evening cocktail reception and dinner at the W Hotel.