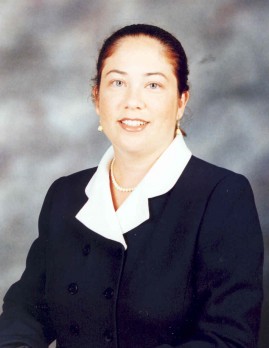 Nina Perales, shown right, Vice President of Litigation for MALDEF, the Mexican American Legal Defense and Educational Fund, has joined the NAFUSA panel on immigration issues. The panel will be held on Saturday morning, October 13, 2012 in Atlanta, and will include Charlie Savage as moderator and Alexandro Mayorkas, the Director of United States Citizenship and Immigration Services at DHS.
In her role at MALDEF, Ms. Perales supervises the legal staff and litigation docket in MALDEF's offices throughout the United States.  Ms. Perales is known for her work in voting rights, including redistricting and vote dilution cases. Her legal victories include LULAC v. Perry, the Latino challenge to Texas 2003 congressional redistricting, which Ms. Perales led through trial and argued successfully in the U.S. Supreme Court.  Ms. Perales also specializes in immigrants' rights litigation, including leading cases striking down anti-immigrant laws and recovering civil damages from violent vigilantes. On March 21, 2012, the U.S. Court of Appeals for the Fifth Circuit ruled the City of Farmers Branch, Texas, violated the Constitution by passing a housing ordinance aimed at driving out Latinos. Ms. Perales was lead counsel for the successful plaintiffs-appellees, and argued the case before the Fifth Circuit.
Ms. Perales received a Bachelor's degree from Brown University and earned her J.D. from Columbia University School of Law.