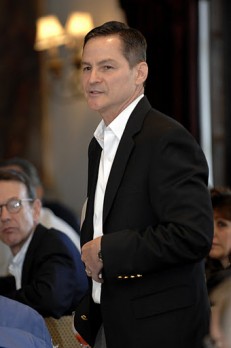 NAFUSA Secretary Matthew D. Orwig, shown right, has joined the Dallas office of Jones Day. Orwig becomes the third Jones Day partner to serve on the NAFUSA board. NAFUSA President Richard H. Deane, Jr., shown at bottom, is a partner in the Atlanta office and board member Karen P. Hewitt, shown in middle photo, a partner in the San Diego office.
Jones Day is a global law firm practicing in the major centers of business and finance throughout the world. The firm has had a presence in Texas for over 30 years and has more than 200 lawyers in Dallas and Houston.
Orwig has served three presidents and five attorneys general in the Department of Justice. He served as U.S. Attorney for the Eastern District of Texas from 2001 to 2007. He is a graduate of Texas Tech University School of Law.