Lanny A. Breuer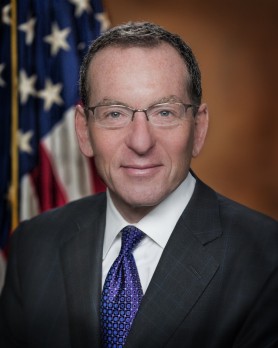 Lanny A. Breuer was unanimously confirmed as assistant attorney general for the Criminal Division on April 20, 2009. He oversees nearly 600 attorneys who prosecute federal criminal cases across the country and works closely with the U.S. Attorneys' Offices in connection with the investigation and prosecution of criminal matters in their districts. He regularly testifies before Congress on the Administration's policy initiatives and advises the attorney general and the White House on matters of criminal law. Breuer also serves as the Department's representative on the Atrocities Prevention Board, which President Obama announced in April 2012. For his work as assistant attorney general, the National Law Journal recently named Breuer a "Visionary" in the Washington, D.C. legal community, and he was recently ranked sixth on Ethisphere's list of The 100 Most Influential People in Business Ethics.
Breuer began his legal career in 1985 as an assistant district attorney in Manhattan, where he prosecuted violent crime, such as armed robbery and gang violence, white collar crime, and other offenses. In 1989, he joined the law firm of Covington & Burling LLP, where he worked until 1997, when he joined the White House Counsel's Office as special counsel to President Clinton. As special counsel, Breuer assisted in defending President Clinton in the Senate impeachment trial.
Breuer returned to Covington in 1999 as co-chair of the White Collar Defense and Investigations practice group, where he specialized in white collar criminal defense and complex civil litigation and represented individuals and corporations in matters involving high-stakes legal risks. He also vice-chaired the firm's Public Service Committee. He has been recognized as a leading litigator by numerous publications, including American Lawyer ("45 Under 45″), Chambers USA, The Best Lawyers in America, Guide to the World's Leading White Collar Crime Lawyers, The International Who's Who of Business Lawyers, and Washingtonian ("Big Guns"). He is a fellow of the American College of Trial Lawyers, a barrister of the Edward Bennett Williams Inn of Court, and a member of the American Law Institute. Breuer received his J.D. from Columbia Law School.
---
W.J. Michael ("Mike") Cody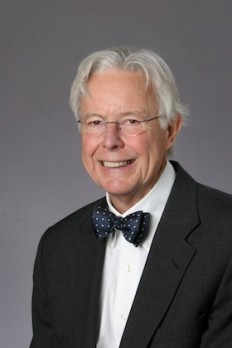 Long time NAFUSA member W.J. Michael ("Mike") Cody will be the keynote speaker. Cody, as a young lawyer in Memphis during the civil rights era, was witness to some of the most significant events of the times. His keynote topic will be entitled King at the Mountain Top: The Representation of Dr. Martin Luther King, Jr., Memphis, April 3-4, 1968. Cody was one of six lawyers providing legal representation to Dr. King on that momentous day in Memphis when King was assassinated while in town to support the striking sanitation workers. Young Mike Cody is shown below on the right at the injunction hearing where the City of Memphis attempted to prevent the march in support of the workers.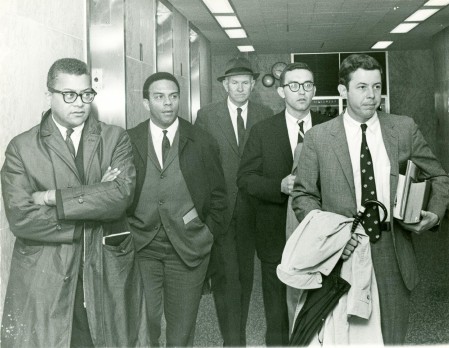 Cody served as the United States Attorney for the Western District of Tennessee (1977-1981) and as the Attorney General of the State of Tennessee (1984-1988). He served on the Attorney General's Advisory Committee (1979-1980).
Except for his years in public service and one year at another firm in Nashville, he has been a partner at Burch Porter & Johnson PLLC in Memphis since 1961. He has been a professor at Rhodes College and Lemoyne Owen College, Memphis State University School of Law and Vanderbilt University School of Law. Cody is a fellow in the American College of Trial Lawyers. He is co-chair, Society of Attorneys General Emeritus. He was a first lieutenant in the U.S. Army Reserve and earned his J.D. at the University of Virginia. Cody is a member of the Tennessee Sports Hall of Fame.
---
Michael R. Dreeben
Deputy Solicitor General Michael R. Dreeben has served more than 24 years in the Department of Justice. His principal responsibility is federal criminal appellate law. He has argued more than 80 cases before the United States Supreme Court, and numerous cases in the courts of appeals, including en banc arguments in nine circuits. He has twice received the Department of Justice's second highest award- the Attorney General's Award for Distinguished Service. He is a graduate of Duke Law School.
---
Paul J. Fishman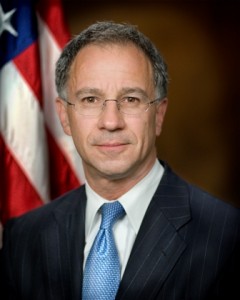 Paul J. Fishman, chair of the AGAC, was nominated by President Barack Obama as the United States Attorney for the District of New Jersey and sworn in on October 14, 2009. Created in 1973, the AGAC represents the voice of the U.S. Attorneys and provides advice and counsel to the Attorney General on policy, management, and operational issues affecting the offices of the United States Attorneys across the country.
Fishman has spent much of his professional career in public service. After graduating from law school, he clerked for the Honorable Edward R. Becker of the United States Court of Appeals for the Third Circuit. He was an assistant United States attorney from 1983 to 1994, during which time he served as deputy chief of the criminal division, chief of narcotics, chief of the criminal division, and first assistant U.S. attorney. From 1994 to 1997, he was a senior adviser to the Attorney General and Deputy Attorney General of the United States on a variety of law enforcement, policy, legislative, national security, and international matters, as well as on specific investigations and prosecutions. In addition to his public service, from 1998 – 2009, Fishman was a partner in the law firm of Friedman Kaplan Seiler & Adelman, where he headed the firm's white collar practice. He graduated cum laude from Harvard Law School, where he was the managing editor of the Harvard Law Review. In 2011, he was awarded an honorary doctorate of law by Seton Hall University Law School.
---
H. Marshall Jarrett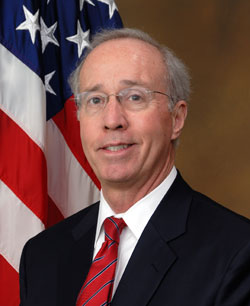 H. Marshall Jarrett was appointed director for the Executive Office for United States Attorneys by Attorney General Holder on April 13, 2009. The Executive Office, created in 1953, provides general guidance and supervision to the 94 United States Attorneys Offices and its nearly 12 thousand employees.
Prior to assuming the position of director, Jarrett served as counsel for the Office of Professional Responsibility, where he supervised investigations of professional misconduct by Department of Justice attorneys. He has served as an associate deputy attorney general and as deputy chief of the Public Integrity Section. In addition, he has served as chief of the Criminal Division in the U.S. Attorney's Office for the District of Columbia and as criminal chief and first assistant U.S. attorney in the U.S. Attorney's Office for the Southern District of West Virginia.
Jarrett is a recipient of the Edmund J. Randolph Award for outstanding service to the Department of Justice and has been conferred the rank of meritorious executive in the senior executive service.
Jarrett also served as deputy director of the enforcement division of the Commodity Futures Trading Commission and as a deputy attorney general for the Commonwealth of Pennsylvania. He is a graduate of the West Virginia University College of Law.
---
John King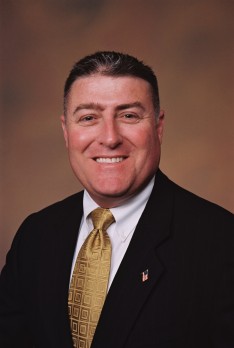 Chief John King, is the chief of police for the City of Doraville, Georgia. Prior to becoming chief, King served a number of assignments that included serving as a task force officer to the FBI and the DEA.
Chief King is also an Infantry Colonel in the US Army and has been deployed numerous times with his last military assignment as Senior Military Advisor to the Afghan Deputy Minister of Interior, Kabul, Afghanistan, were he assisted DOD and the FBI in the establishment of the Major Crimes Task Force focused on anticorruption and specialized investigations by Afghan investigators. Chief King is currently the Commander of the 48th Infantry Brigade Combat Team Georgia Army National Guard.
COL King has held a number of other key staff and command positions in previous assignments. He served as commander on Company D, 1-108th Armor in Canton, Georgia during Desert Shield/Storm. He served as commander of Troop E, 348th Cavalry and Troop E 108th Cavalry in Griffin, Georgia. His staff assignments include Assistant S-3 Ops, 48th Infantry Brigade, and Operations Officer for 1-108th Armor. He also served as a scout platoon leader, tank platoon leader and executive officer.
Among his decorations are the Bronze Star Medal with 1/OLC, Meritorious Service Medal (3), Army Commendation Medal (with Oak Leaf Cluster), Army Achievement Medal (with Oak Leaf Cluster), Combat Infantryman's Badge and Combat Action Badge. Chief King was born in Mexico City and speaks fluent Spanish. He is a graduate of the FBI National Academy.
---
Rory Little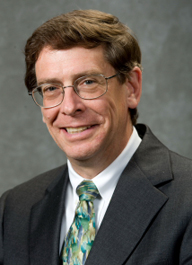 Professor Rory Little of the University of California Hastings College of Law, He is a nationally recognized authority on criminal litigation ethics and on three occasions has been awarded the "Best Professor" designation by Hastings' third-year class.
A graduate of Yale Law School, Little served as a law clerk to United States District Judge Louis F. Oberdorfer; Justice Potter Stewart (ret.); and Justice William J. Brennan Jr. He also clerked part-time for Justices Powell, Stevens and Chief Justice Burger in a unique one-year experience.
Little has served in the Department of Justice with the Organized Crime & Racketeering Strike Force, the U.S. Attorney's Office in the Northern District of California and as an associate deputy attorney general at Main Justice during the Clinton Administration.
Professor Little annually publishes a Review of the Supreme Court's Term: Criminal Cases for the ABA. He serves as reporter to the ABA's Task Force to Revise the Criminal Justice Standards, Prosecution and Defense Functions. He also is of counsel for appellate matters to McDermott Will & Emery.
---
Brian P. Loughman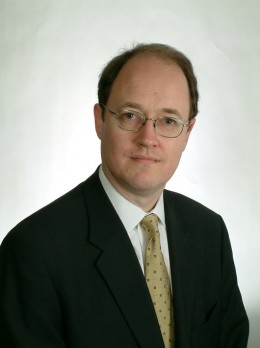 Brian P. Loughman is the Americas leader for Ernst & Young's Fraud Investigation & Dispute Services (FIDS) practice, which helps companies deal with the complex issues related to fraud, regulatory compliance and business disputes. The practice works with some of the world's largest companies and law firms, helping them conduct internal investigations, identify corruption and whitecollar crime, calculate damages, assess fraud risk and corporatecompliance and provide expert witness testimony.
Loughman has extensive experience in the investigation and remediation of FCPA and accounting fraud issues, corporate internal investigations, money laundering investigations and litigation consulting services. He frequently presents investigative findings to regulators including the Securities and Exchange Commission and the Department of Justice.
Loughman's clients have included major public corporations and law firms. He has managed numerous complex global and overseas investigation and remediation efforts for audit committees, management and outside counsel. Investigative topics have included accounting fraud and restatement issues; bribery and corruption; and occupational fraud and money laundering. His experience also includes leading cross-cultural teams investigating potential FCPA violations in Asia, Latin America, Central and Eastern Europe.
Loughman is a member of the American Institute of Certified Public Accountants, the Institute of Chartered Accountants, Ireland and the Association of Chartered Accountants, United States. Brian has spoken extensively on topics including investigative issues, anti-corruption, FCPA and other related issues.
---
Alejandro N. Mayorkas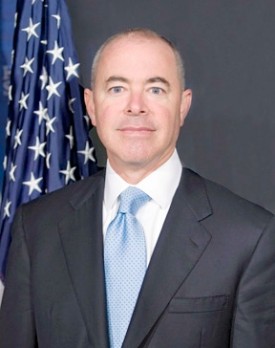 Alejandro N. Mayorkas is the director of United States Citizenship and Immigration Services (USCIS) at the Department of Homeland Security. He was nominated by President Obama and confirmed unanimously by the Senate in August 2009. Mayorkas leads the agency charged with operating the largest immigration system in the world, with a workforce of more than 18,000 throughout more than 200 offices worldwide and oversees a $3 billion annual budget. He served as the United States Attorney for the Central District of California 1999-200. At the time of his appointment by President Clinton, Mayorkas became the youngest U.S. Attorney to serve the nation at that time. He is a member of NAFUSA.
Prior to becomming the director of USCIS, Mayorkas was a partner in the law firm of O'Melveny & Myers LLP. He served as a member of firm's worldwide governing Policy Committee. In 2008, the National Law Journal recognized Mayorkas as one of the "50 Most Influnetial Minority Lawyers in America." He is a graduate of Loyola Law School.
---
Kevin O'Connor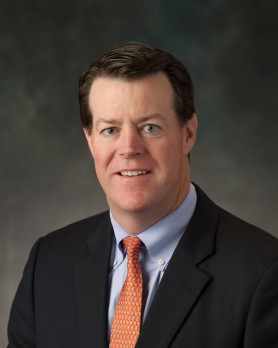 NAFUSA member Kevin O'Connor joined United Technologies Corporation on March 19, 2012, as vice president, global compliance. He leads the global business practices function for UTC, charged with ensuring full implementation and compliance with the company's code of ethics throughout the many countries in which UTC operates.
O'Connor served as the associate attorney general of the United States, chief of staff to the attorney general, associate deputy attorney general, and chair of DOJ's Intellectual Property Task Force. He also served as U.S. Attorney for the District of Connecticut and senior counsel with the SEC's Division of Enforcement. O'Connor is a graduate of the University of Connecticut School of Law. He joined UTC from the law firm of Bracewell & Giuliani LLP, where he was a partner and chair of the white collar practice group.
---
Nina Perales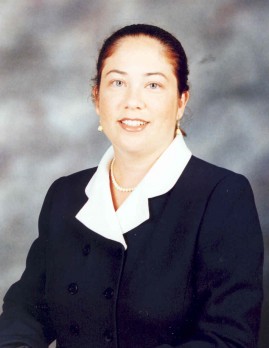 Nina Perales, is the vice president of Litigation for MALDEF, the Mexican American Legal Defense and Educational Fund. In her role at MALDEF, Ms. Perales supervises the legal staff and litigation docket in MALDEF's offices throughout the United States. Ms. Perales is known for her work in voting rights, including redistricting and vote dilution cases. Her legal victories include LULAC v. Perry, the Latino challenge to Texas 2003 congressional redistricting, which Ms. Perales led through trial and argued successfully in the U.S. Supreme Court. Ms. Perales also specializes in immigrants' rights litigation, including leading cases striking down anti-immigrant laws and recovering civil damages from violent vigilantes. On March 21, 2012, the U.S. Court of Appeals for the Fifth Circuit ruled the City of Farmers Branch, Texas, violated the Constitution by passing a housing ordinance aimed at driving out Latinos. Ms. Perales was lead counsel for the successful plaintiffs-appellees, and argued the case before the Fifth Circuit. Ms. Perales earned her J.D. from Columbia University School of Law.
---
David Remnitz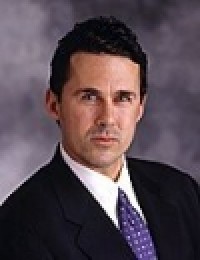 David Remnitz is the global and Americas leader of Ernst & Young's Forensic Technology and Discovery Services business and manages all domestic and international aspects of the e-discovery and forensic data analytics service lines.
He is an internationally recognized leader in the fields of electronic discovery and disclosure, information security, investigations based on electronically stored information, and defending corporations under inquiry by U.S. and International Regulators, law enforcement and other third parties.
Remnitz also has significant experience creating and building practice areas in the e-discovery and forensic data analytics industry. He is viewed as a luminary in the industry and frequently speaks about evolving trends in the market and how they may impact clients. He has served as a founding member of the Electronic Crimes Task Force for the US Secret Service as well as the Sedona Conference. He is a frequent media commentator and has been featured on CNN, Lou Dobbs, Fox News, and in the Wall Street Journal, The New York Times, and the International Herald Tribune.
Prior to joining Ernst & Young, Remnitz led FTI's 500 person global technology (e-discovery) business. He has 25 years of combined experience in e-discovery, information security, and investigations involving computer based and electronic information.
Remnitz holds BS in computer engineering from Lehigh University and has attended several executive education programs at MIT/Sloan.
---
Charlie Savage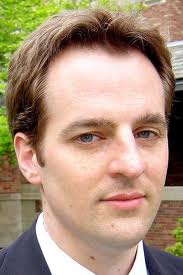 Charlie Savage is a Washington correspondent for The New York Times. Savage covered national legal affairs for the Boston Globe from 2003 to 2008. He received a Pulitzer Prize for National Reporting in 2007. His book about the growth of executive power, Takeover: The Return of the Imperial Presidency and the Subversion of American Democracy, was named one of the best books of 2007 by both Slate and Esquire.
---
Reid Schar
Also on Saturday morning, NAFUSA will recognize the 2012 winner of the J. Michael Bradford Memorial Award. The award is named after J. Michael Bradford, who served as a U.S. Attorney in the Eastern District of Texas from 1994 to 2001. Bradford, who died in 2003, had a distinguished career in public service, including successfully defending the government against lawsuits stemming from the 1993 siege of the Branch Davidian's compound in Waco, Texas. NAFUSA annually solicits nominations from current U.S. Attorneys for the Bradford Award. Typically, the recipient has handled a significant investigation and prosecution or series of prosecutions that has had a significant impact and merits special recognition.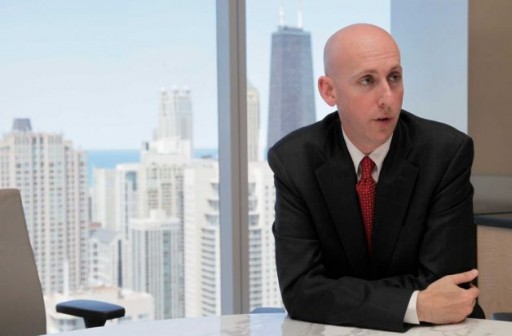 Reid Schar is the 2012 recipient of the J.Michael Bradford Award. Schar was nominated by NAFUSA member Patrick J. Fitzgerald, at the time the U.S. Attorney for the Northern District of Illinois. Schar was an assistant U.S. attorney from 1999 through 2012. (He recently left the U.S. Attorney's office to join Jenner & Block in Chicago). Schar handled numerous significant cases in his years at the U.S. Attorney's office, and has repeatedly demonstrated a superior level of performance during his career. The Bradford Award specially recognizes, however, Schar's work in the investigation and prosecution of former Illinois Gov. Rod Blagojevich and various other associates.
Since 2003, Schar and a team investigated allegations of illegal activity occurring in the State of Illinois government as part of the Blagojevich administration. Through outstanding, dedicated and zealous investigative work, trial preparation, and trial presentation, Schar led a team that obtained the indictment and conviction of numerous individuals involved in corruption at the highest levels of Illinois government, including former Gov. Blagojevich, two of his chiefs of staff, and a variety of insiders who profited from their relationship with corrupt officials. This series of prosecutions was more involved than the usual complicated public corruption case. The investigation included numerous wiretaps on multiple phones. Indeed, one of these wiretaps in late October, 2008 resulted in recording of the then-governor making incriminating statements. Based upon these statements and other evidence, Schar and a team immediately produced wire applications for Governor Blagojevich's home phone, campaign phones, and the phones of additional members of Blagojevich's inner circle. These wire taps were approved and the recordings on those phones began approximately October 28, 2008.
The wiretaps were maintained until December 9, 2008. During that timeframe, Schar worked 7 days a week to analyze the wiretaps and continue the investigation based on leads obtained in the on-going recorded conversations. Through Schar's hard work, crimes were uncovered related to the attempted selling of the United States Senate seat, and the Blagojevich-led shakedown of a children's hospital and two individual contributors. Ultimately, Blagojevich, then the sitting governor of the State of Illinois, was arrested on December 9, 2008, along with his chief of staff, John Harris.
In August 10, 2010, the jury convicted Blagojevich of making a false statement to the FBI, but was hung on all other charges. The second trial began in April 2011 and lasted until June of 2011. Blagojevich testified in the second trial, and Schar cross-examined Blagojevich. Blagojevich was found guilty of multiple counts of wire fraud, extortion, and bribery related to his efforts to sell the United States Senate seat for financial gain, shaking down a children's hospital, and shaking down a contributor in relation to then-pending legislation that would have benefitted the contributor. On December 6, 2011, Blagojevich was sentenced to 14 years in prison.
---
Jay Stephens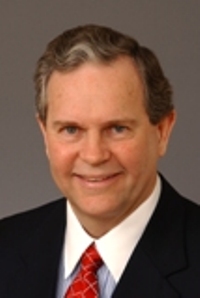 Jay Stephens, president elect of NAFUSA, is senior vice president, general counsel and secretary of Raytheon Company. Raytheon, with 2011 sales of $25 billion and 71,000 employees worldwide, is a leader in defense, homeland security and other government markets worldwide. Stephens leads the company's legal and regulatory affairs, ethics and compliance programs, and corporate governance activities.
Prior to joining Raytheon, he served as associate attorney general of the United States. Before becoming associate attorney general, Stephens was corporate vice president and deputy general counsel for Honeywell International (formerly AlliedSignal). From 1993 to 1997, Stephens was a partner in the Washington, D.C., office of the law firm of Pillsbury, Madison and Sutro, where his practice focused on complex litigation, regulatory matters and corporate governance issues. He also served as co-managing partner of the firm's Washington office.
Stephens served as the United States Attorney for the District of Columbia, 1988-1993. From 1986 to 1988, Stephens served in the White House as deputy counsel to President Reagan, where he was responsible for a wide range of legal policy and regulatory issues and for providing counsel and advice to the President and senior White House staff.
From 1973 to 1985, Stephens served in a variety of positions with the U.S. Department of Justice and in the private sector, including principal associate deputy attorney general, assistant U.S. attorney and assistant special Watergate prosecutor. He also worked as an assistant general counsel with the Overseas Private Investment Corporation and as an associate with the Washington law firm of Wilmer Cutler & Pickering.
Stephens graduated from Harvard College magna cum laude and Phi Beta Kappa with a bachelor's degree in government, attended Oxford University on a Knox Fellowship, and earned his Juris Doctor degree cum laude from the Harvard Law School. He currently serves on the board of directors of the New England Legal Foundation, NAFUSA and the Atlantic Legal Foundation. Stephens also serves on the advisory boards of the American Enterprise Institute's Legal Center for the Public Interest and the Georgetown Law School Corporate Counsel Institute, as well as on the General Counsel Committee of the National Center for State Courts, and as a trustee of the American Friends of New College, Oxford.
---
Luther Strange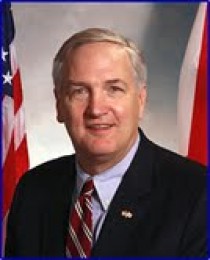 Alabama's Attorney General, Luther Strange was elected as Alabama's 49th Attorney General. Strange serves, among his other duties, as coordinating counsel for the Gulf States in the litigation against BP for the oil spill.
Prior to his election, Strange was in private practice in Birmingham, Alabama, where he founded Strange LLC, named one of the top firms in the Southeast for economic development. Prior to starting his own firm, he was a partner at Bradley Arant Boult Cummings LLP. He is a graduate of Tulane University Law School.
---
Dan K. Webb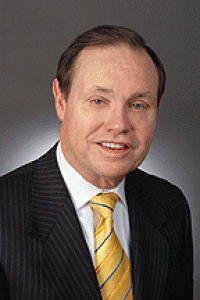 NAFUSA member and former United States Attorney Dan K. Webb is the chairman of Winston & Strawn, which he joined in 1985 after serving as the U.S. Attorney for the Northern District of Illinois (1981-1985). He received international attention for his successful prosecution of retired Admiral John Poindexter in the Iran-Contra affair. As the U.S. Attorney in Chicago, he spearheaded the "Operation Greylord" investigations into judicial corruption in Cook County, Ill.
As a nationally known commercial litigator, Webb served as lead trial counsel for General Electric, successfully defending it against criminal price-fixing allegations related to industrial diamonds, as well as for his representations of Microsoft Corp. in its antitrust litigation, Philip Morris in its tobacco-related litigation, and Verizon in obtaining a $58 million verdict in a patent litigation matter.
One of the nation's top experts on internal investigations, Webb led a Winston & Strawn team in conducting an internal investigation at the New York Stock Exchange related to the compensation of its former Chairman and CEO, Richard A. Grasso. Following Winston's investigation, summarized in what is now known as the "Webb Report," the New York's Attorney General's Office sued Grasso for the return of more than $120 million in compensation. He is the co-author of Corporate Internal Investigations (Law Journal Seminars Press, 1993-present), considered by many general counsel to the the leading treatise on how corporate internal investigations should be conducted.
Among his many honors, Webb was selected by the National Law Journal as one of the "100 Most Influential Lawyers in America", ranked as the No. 1 white-collar criminal defense attorney by the Corporate Crime Reporter and ranked for bet the company litigation by The Best Lawyers in America. Webb is well known for community service and pro bono representation. He was a 2010 recipient of the Inns of Court Professionalism Award.
Webb is a fellow of the American College of Trial Lawyers and the International Academy of Trial Lawyers. He received his J.D. from Loyola University Chicago School of Law.
---
Julie Myers Wood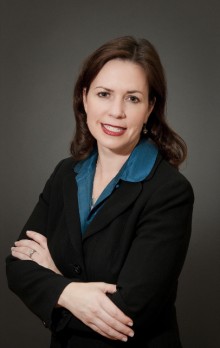 Julie Myers Wood served as the head of Immigration and Customs Enforcement (ICE) for nearly three years in the Bush administration.
ICE is the largest investigative component of the Department of Homeland Security and the second largest investigative agency in the federal government. Ms. Wood previously served as the Assistant Secretary for Export Enforcement at the Department of Commerce, Chief of Staff for the Criminal Division at the Department of Justice, and Deputy Assistant Secretary at the Treasury Department. She also served as an Assistant United States Attorney for the Eastern District of New York. She earned her J.D. from Cornell Law School.
Ms. Wood is currently the President, Compliance, Federal Practice and Software Solutions of Guidepost Solutions LLC, overseeing complex investigations and helping build business compliance solutions for companies, large and small. She is a specialist in compliance, risk assessments, immigration and customs investigations, and federal business development. She also serves on the Advisory Board for the ABA Commission on Immigration and the Constitution Law Project's Committee on Immigration.
---
Sharon J. Zealey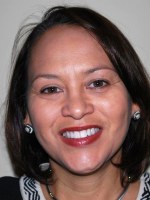 NAFUSA member Sharon J. Zealey is the chief ethics & complaince officer at The Coca-Cola Company, a position she has held since October 2008. Zealey first joined Coca-Cola in 2006 working in litigation and international arbitration.
Zealey served as United States Attorney for the Southern District of Ohio from 1997-2001. She also served as deputy attorney general in the Ohio Attorney General's Office from 1991-1995. She is a graduate of the University of Cincinnati College of Law.