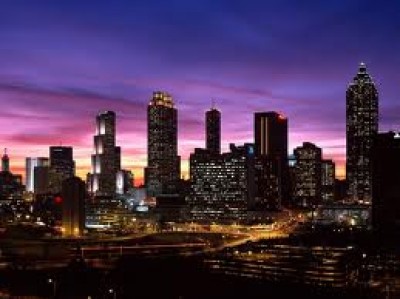 Registration is now open. Click here to go to registration site.
The NAFUSA annual conference will be held in Atlanta, October 11-13, 2012. The conference will be held at the W Atlanta-Downtown.
The conference will begin with a cocktail reception on Thursday evening, October 11, at the East Lake Golf Club, the home course of legendary golfer Bobby Jones and the oldest golf course in Atlanta. Golf will be available at East Lake on the afternoon of October 11, beginning at noon. Price per player will be $273.45, which includes taxes. Gratuties are not permitted. Although the golf fees are high, East Lake is private, historic, caddie only and the NAFUSA golfers will be playing the course the week following the FEDEX Tour Championship, which consists of the top 30 players for the year, one of whom will be declared the player of the year. Proceeds from the course support the East Lake Foundation efforts to enrich the lives of the children of the neighborhood. These children now have a charter school, a resident golf pro for kids, a golf academy and their own outstanding neighborhood golf course.
The continuing legal education program will begin on Friday, October 12, with the traditional roundhouse introduction of members, followed by welcomes from Gerogia Attorney General Sam Olens and United States Attorneys Sally Yates, Edward J. Tarver and Michael J. Moore. Deputy Solicitor General Michael R. Dreeben will present the annual review of the United States Supreme Court term which will end in June.
Friday's CLE will close with a two hour panel discussion entitled Corporate Compliance- Investigations, Diligence & Analytics. The panel, sponsored by Ernst & Young, will feature Jay Stephens as the the panel moderator. Panel members will include Lanny A. Breuer, Dan K. Webb, Kevin O'Connor, Sharon J. Zealey, Brian P. Loughman, David Remnitz.
Following the morning program, busses will transport attendees to The Carter Center for lunch and a tour with remarks by Paul Fishman, Chair, AGAC.
Saturday's CLE will begin with an introduction of the conference sponors, followed by the "State of the Department" with H. Marshall Jarrett, director of EOUSA. The 2012 J. Michael Bradford Award will be presented to Reid Schar, who will make a presentation on his prosecution of former Illinois governor Rod Blagojevich. Professor Rory Little will give a presentation on legal ethics.
Saturday's morning session will conclude with a two hour panel discusson on immigration issues. The panel will be moderated by Charlie Savage with panel members Alejandro Mayorkas, Nina Perales, Luther Strange, John King and Julie Myers Wood.
The conference will conclude with a Saturday evening cocktail reception and dinner at the W Hotel. Mike Cody will give the keynote address: King at the Mountain Top: The Representation of Martin Luther King, Jr., Memphis, April 3-4, 1968.