UPDATED SUMMARY NOVEMBER 9, 2011
NAFUSA concluded a successful annual conference in Santa Fe, New Mexico, on October 1, 2011. Click here to view 700 photos from the conference.
Main Justice has posted videos from the Santa Fe conference.
Click here to view the presentation of the Bradford Award to AUSA Ken Sorenson.
Click here to view Janet Napolitano's keynote address at the concluding banquet and Ken Sorenson's presentation of the case which won him the Bradford Award.
Finally, click here to view portions of the WikiLeaks panel discussion.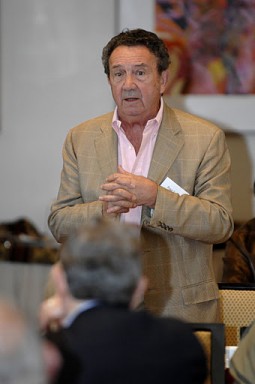 NAFUSA member Peter Vaira once again has provided detailed summaries of the conference. Click here to read Peter's summaries of the Santa Fe conference presentations, including Steve Easton's presentation on expert witnesses, the panel on Southwest border issues, the WikiLeaks panel and Stewart Youngs's presentation on the Supreme Court term 2010-2011.