This year's conference in Santa Fe turned out to be one of the most successful in NAFUSA's 32 years. With 100 members present and a total attendance including guests and speakers of 186, the turnout matched prior conferences in New York and Washington, historically the most popular sites.
Hosts President Bill Lutz and his wife, Jeanne, drew raves for the beautiful venue and the outstanding social events — the cocktail reception at the Palace of the Governors on the Santa Fe Plaza and the luncheon at the Governor's Mansion.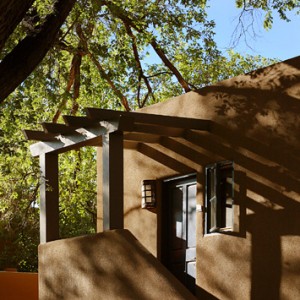 Highlights included the keynote address from Secretary Janet Napolitano of the Department of Homeland Security. She was among friends, having served as United States Attorney in the District of Arizona. The conference also featured two outstanding panel discussions. The Friday panel "Southwest Border Issues" included an appearance by Gustavo Mohar, General Secretary of the Center for Investigation and National Security (CISEN), second in command for Mexico's agency comparable to a combined FBI and CIA, and David Aguilar, the Deputy Commissioner of U.S. Customs and Border Protection. The panel was joined by Larry Villalobos, Section Chief of the Research and Analysis Section of the El Paso Intelligence Center (EPIC) and Ken Gonzales, United States Attorney for the District of New Mexico and moderated by Charlie Savage of The New York Times.
Saturday's panel on WikiLeaks featured Charlie Savage, Professor Jack Goldsmith of Harvard Law School, Ken Wainstein of O'Melveny & Myers, Valerie Plame Wilson, a former covert CIA operations officer, and Eric Snyder of Kobre & Kim. Rich Rossman, the new NAFUSA Executive Director, moderated the panel.
This year's J. Michael Bradford Award winner was Ken Sorenson, a 25 year veteran Assistant United States Attorney from the District of Hawaii, who recently prosecuted a high profile espionage case involving the illegal disclosure of classified information on the B-2 bomber. The Bradford Award is given annually to NAFUSA's choice of the most outstanding AUSA in the country.
At the concluding banquet, the gavel was passed from Bill Lutz to the newly elected President, Rick Deane. Retiring Executive Director Ron Woods was honored and an election was held for the new slate of officers and directors. Greg Vega was elected Treasurer and new board members were selected: Karen Hewitt, Doug Jones, Paul Coggins, Tom Maroney and Ron Woods.
It was announced that next year's conference will be held in Atlanta, Georgia on October 11-13, 2012.